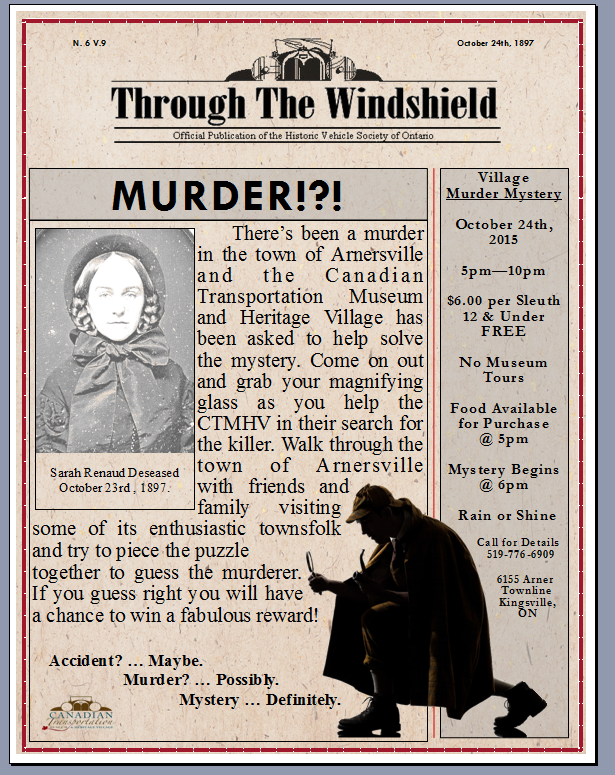 There's been a murder in the town of Arnersville and The Canadian Transportation Museum and Heritage Village has been asked to help solve the mystery. Come on out and grab your magnifying glass as you help the CTMHV in their search for the culprit. Walk through the town of Arnersville with friends and family and visit the enthustiatic and not-so-nice townsfolk; in an attempt try to piece the puzzle together. If you guess right you will have a chance to win a fabulous reward !
Accident?…Maybe. Murder?…Possibly. Mystery?…Definitely.
Oct. 24th 5pm-10pm
RAIN OR SHINE.
$6.00 per Sleuth, 12 & Under are FREE.
Food will be available for purchase.
Call for Details, 519-776-6909.
6155 Arner Townline Kingsville, ON.
Location
The Canadian Transportation Museum & Heritage Village
6155 Arner Townline
Kingsville, Ontario