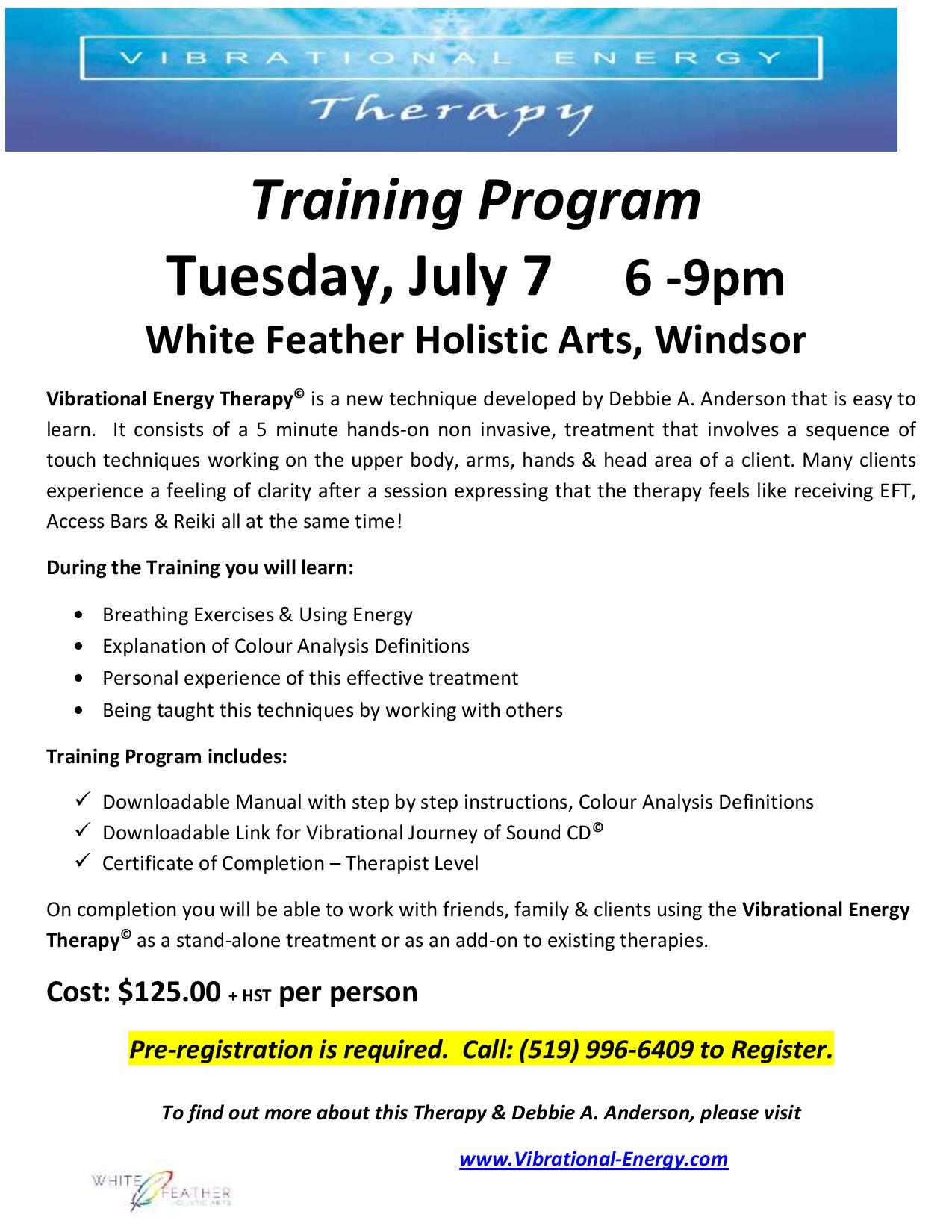 Vibrational Energy Therapy© is a new technique developed by Debbie A. Anderson that is easy to learn. It consists of a 5 minute hands-on non invasive, treatment that involves a sequence of touch techniques working on the upper body, arms, hands & head area of a client. Many clients experience a feeling of clarity after a session expressing that the therapy feels like receiving EFT, Access Bars & Reiki all at the same time!
During the Training you will learn:
Breathing Exercises & Using Energy
Explanation of Colour Analysis Definitions
Personal experience of this effective treatment
Being taught this techniques by working with others
Training Program includes:
Downloadable Manual with step by step instructions, Colour Analysis Definitions
Downloadable Link for Vibrational Journey of Sound CD©
Certificate of Completion – Therapist Level
On completion you will be able to work with friends, family & clients using the Vibrational Energy Therapy© as a stand-alone treatment or as an add-on to existing therapies.
6 pm – 9 pm
Cost : $125 + hst
Please contact us by phone or email to pre register.
519 – 996 – 6409
[email protected]
Location
White Feather Holistic Arts
1350 Ottawa Street
Windsor, Ontario