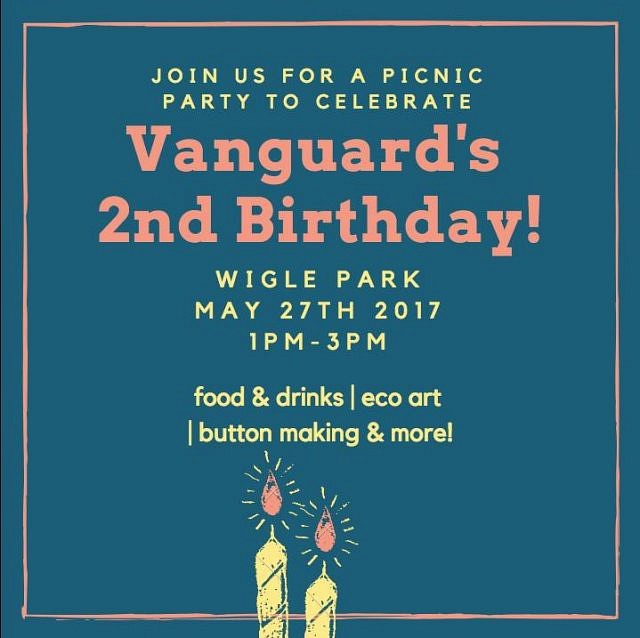 This Spring marks the second year of Vanguard becoming a youth arts collective!
Join us at Wigle Park on May 27th (1pm-3pm) to celebrate two years of hard work. All youth are welcome for a chance to meet the team and join us for a picnic. Mini art workshops will include eco art, button making and more. Applications to become part of the collective will also be available.
We hope to see you there!
Location
Wigle Park
Erie and McDougall
Windsor, Ontario