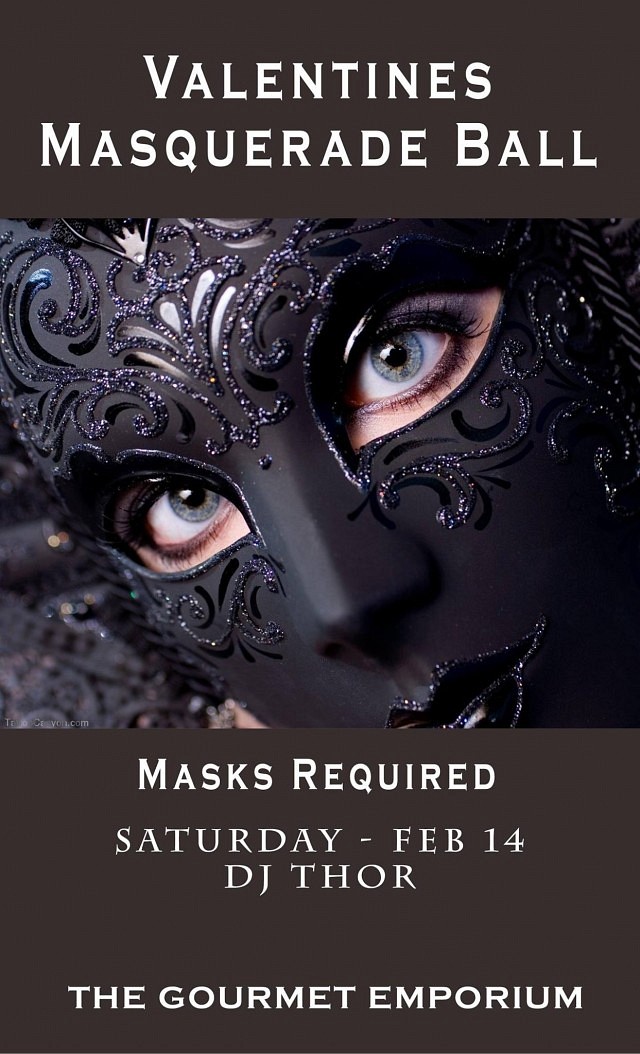 Join us for our first annual Masquerade Party.
Masks are required. Semi-formal attire preferred.
Come with your Valentine or come alone.
There will be two dinner seatings, 6pm to 8pm and 8pm on.
Limited tables available on the busiest dining night of the year.
Join us on this night of mystery and intrigue with DJ Thor.
Admission: $5
Admission & Dinner 6-8pm – $45
Admission & Dinner 8pm on – $50
CALL : 519-915-0813
EMAIL: [email protected]
Location
The Gourmet Emporium
1799 Wyandotte Street East
Windsor, Ontario