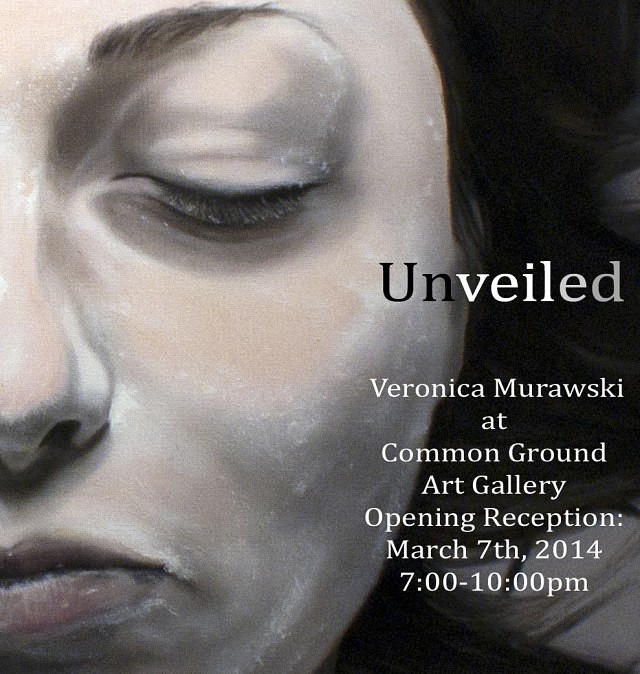 "Unveiled," Common Ground Art Gallery Opening Reception March 7th, 2014, from 7-10pm -Common Ground Art Gallery (Mackenzie Hall) in Sandwich town presents: Unveiled, opening reception for the solo-exhibition of local Windsor artist Veronica Murawski.
Unveiled will showcase artwork from two series of photorealist oil painted portraits. Her paintings focus on psychosocial issues relevant to human experience by capturing various emotional states pertinent to our psychological and physical selves.
Veronica Murawski is an emerging artist from Windsor, Ontario Canada, specializing in oil painting and portraiture. She received her BFA from the University of Windsor, School of Visual Arts. Veronica's work has been shown locally in exhibitions such as the Summer Art Fest (Artcite Inc.) and SOVA Gallery (Lebel School of Visual Arts and Creative Innovation).
The exhibition will run from February 28th to March 18th 2014, open during regular Common Ground Art Gallery hours: Tuesday to Saturday 10:00am to 5:00pm.
Closed Sunday and Monday
Location
Common Ground Art Gallery
3277 Sandwich Street
Windsor, Ontario