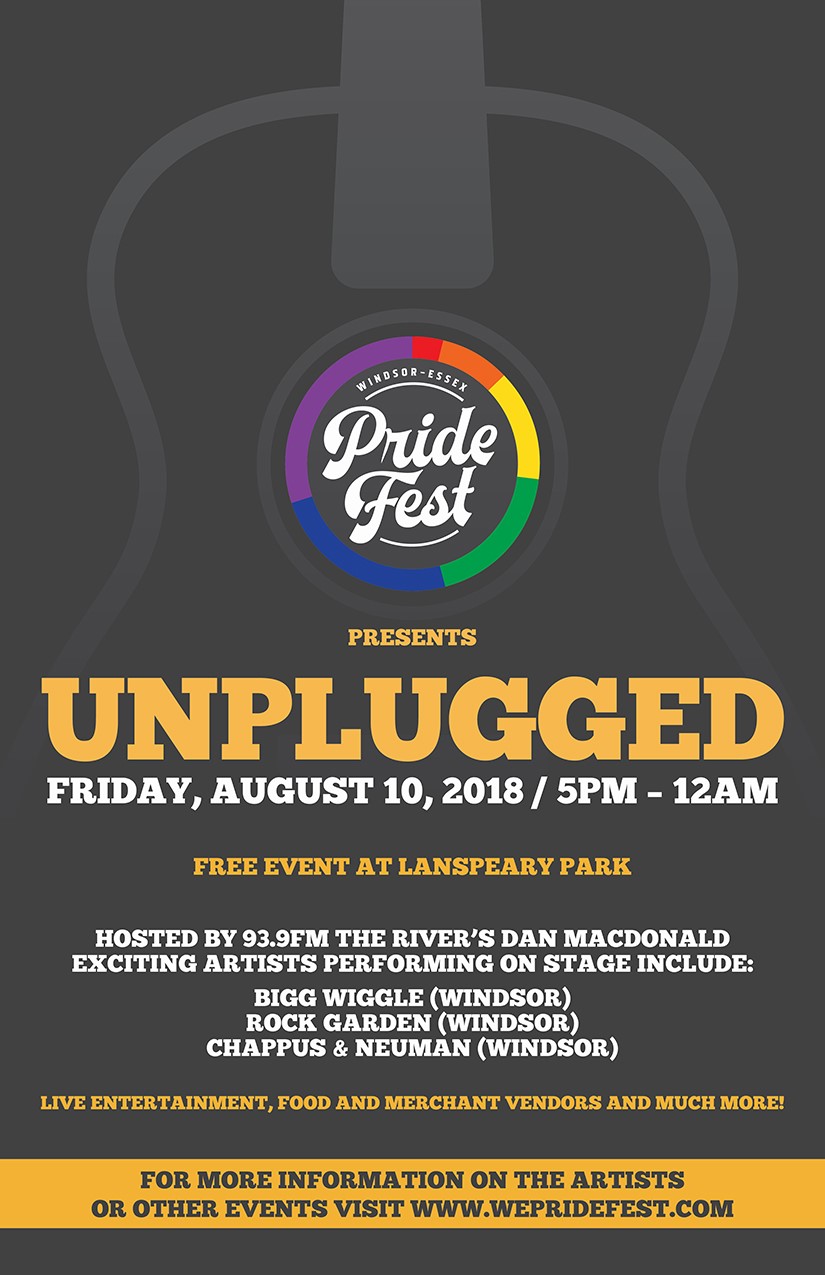 Windsor-Essex Pride Fest presents "UNPLUGGED"
This FREE event, hosted by 93.9FM's own Dan MacDonald, exciting live bands that will be performing on stage include Windsor's own Bigg Wiggle, Rock Garden and Chappus & Neuman.
The event will also feature a cash bar, food and merchant vendors and much more. Over 30+ vendors will have everything from apparel to gifts, art to food and beverage.
Since its humble beginning as a small march of about 100 people in Windsor back in 1992, the Pride Festival has become one of our community's most anticipated cultural attractions. Now 26 years later, the Pride Festival continues to promote equality and diversity through a range of fun-filled events created for all to enjoy.
The Windsor-Essex Pride Fest aims to promote equality and diversity through all of its events. We use theatre, music, art and entertainment to raise awareness of discrimination and the issues and difficulties affecting the lives of LGBTIQ2S people around the world. Our festival is an explosion of Pride in the heart of Windsor at Lanspeary Park on Ottawa Street, attracting approximately 4,000 people in a celebration of diversity. Through this we aim to promote a sentiment in favour of equality, uniting people in a celebrative atmosphere where all are welcome, and fostering a sense of community within the Windsor-Essex LGBTIQ2S population.
https://www.facebook.com/events/441829572999624/
Location
Lanspeary Park
1250 Langlois Avenue
Windsor, Ontario