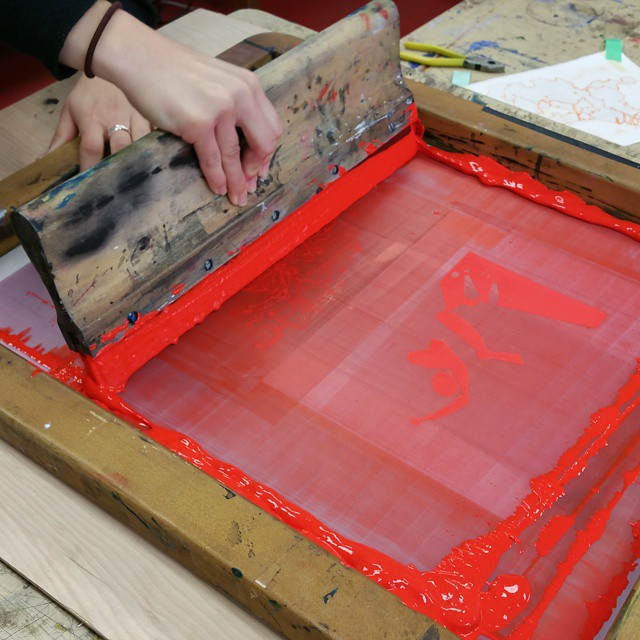 In this class you will learn the basics of how to create a two-colour silkscreen print on paper. We will cover: making positives or transparencies, exposing images on a screen, how to register (line up) your printing, and pulling prints.
This class runs for two weeks on Monday evenings, August 17 and 24, from 6:30 to 9:30pm.
All materials are provided, including paper, and you will make an edition of six prints.
Please come with an idea, and sketches if possible, for what you'd like to print. Screenprint doesn't work well in grayscale, so think bold, solid areas of colour. If you have photo editing software you can play with halftone filters to create the illusion of a gradient. While planning your print, remember your two colours will overlap to create a third colour! The print size we are working with will be 6 x 8 inches, so keep that in mind if you're doing your designing on the computer.
To save time we will not be covering how to coat the screen with emulsion, but if you catch the screenprinting bug you can sign up for a private instruction session where we'll walk you through the entire process!
Limited to 10 participants. To secure your spot in the class, a non-refundable deposit of 30% is required. Register in person at Levigator Press or call 519-991-4972.
Location
Levigator Press
1984 Wyandotte East
Windsor, Ontario