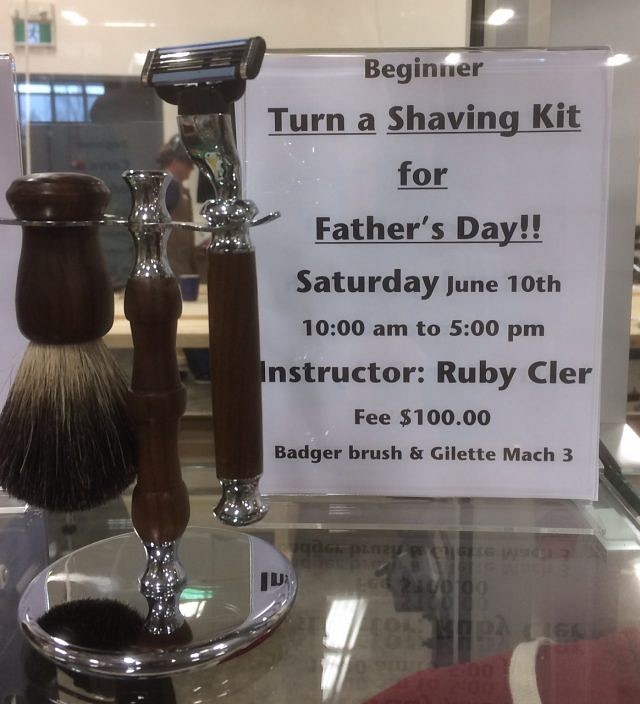 Turn a Shaving Set for Father's Day
Saturday, June 10, 10:00 a.m. to 5:00 p.m.
Fee: $100.00
Call to Register: 519-966-4100
There are still many men who prefer to the elegance of shaving using a good lather and beautifully handled razor. Join Ruby Cler for this workshop where you will make a shaving brush, razor and stand. The razor fits blades (Gillette Mach3®) commonly found in a pharmacy and the brush is made of genuine badger hair which is known for its softness and durability. The small stand is the perfect size to display your razor and brush. Ruby will show you all the steps to prepare your wood blanks, turn them on the lathe, and finish them so that they will last you a lifetime. All tools and materials will be provided. Light lunch included.
Location
Lee Valley Tools
3009 Howard Ave
Windsor, Ontario