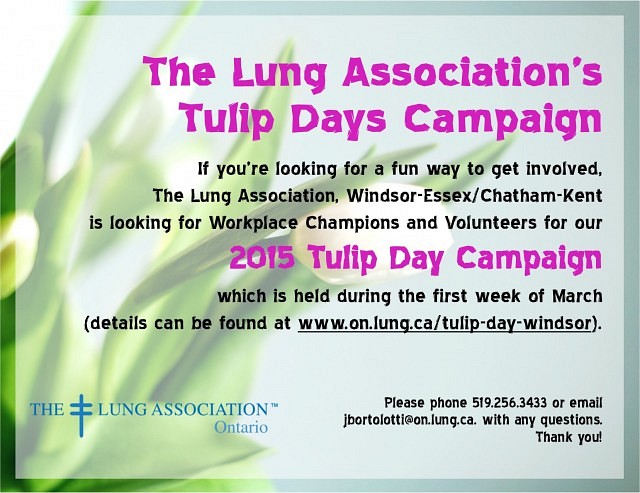 With the weather as brisk as it's been, The Lung Association is giving you something to look forward to – a breath of spring!
During the first week of March each year we hold our Tulip Day Campaign where "Workplace Champions" coordinate sales of cut and potted tulips to staff at their business, collect the payments and send the information to our office. We then coordinate delivery of your orders (March 3 in Windsor and March 4 in other locations throughout Essex County). If you would like to sign up to be a Workplace Champion, please register here: https://www.on.lung.ca/registration.
We also have volunteer opportunities during the week – delivery driver or navigator, on-site sales rep at locations throughout the city, tulip sorter, etc. Details are available here: https://www.on.lung.ca/tulip-day-volunteer-opportunities.
Please phone the office at 519.256.3433 if you have any questions. Thanks!