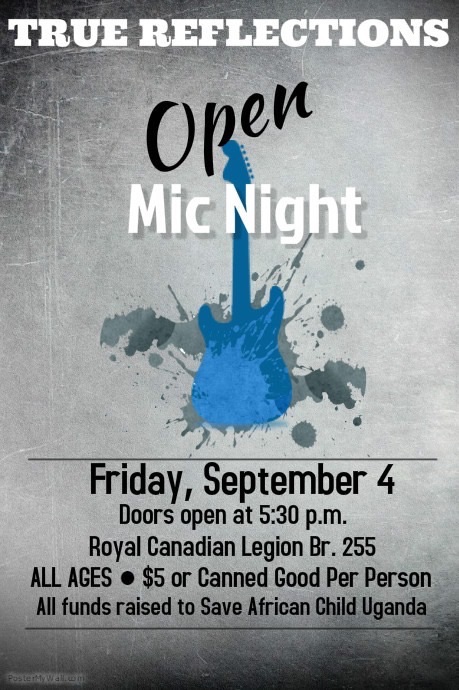 This is an ALL AGES event and a NO JUGDEMENT ZONE.
Admission is a 5$ donation or a canned good per person.
Local musicians, poets, dancers and artists will be performing in front of an all ages audience for True Reflection's Fourth Celebration of Differences.
We will be celebrating our sponsor Child Pepe Bonita' s 5th birthday and inviting everyone to enjoy the night with us !
Doors open at 5:30 p.m. The performances will begin at 6:30 p.m.
There will be door prizes, raffles and an auction of artwork created by our very talented artists who will be creating artwork during the performances.
Dinner and drinks can be ordered from the legion.
We hope to see you all there !
You are enough , you matter.
For more info call Hailey at 519-890-3379
Location
The Royal Canadian Legion BR 255
5645 Wyandotte Street East
Windsor, Ontario