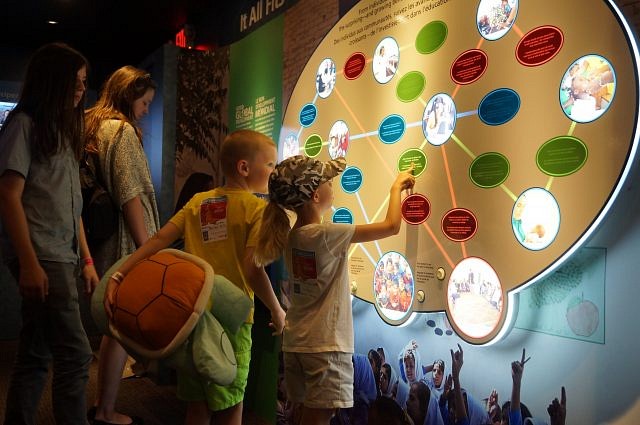 Together: An exhibition on global development is an award-winning innovative, interactive and multi-sensory experience designed to spark conversations about the role that Canadians can play in reducing global poverty.
This unique, mobile exhibition is housed in a 53-foot, custom vehicle. With 1,000 square feet of exhibit space, Together transports visitors around the globe.
In 2017, as part of Canada's 150th celebrations, the Together exhibition will be touring across the country to celebrate Canada's leadership in promoting a more peaceful, prosperous, and pluralist world.
Thursday: 3:00 PM – 5:00 PM
Location
École secondaire l'Essor
13605 St Gregory's Road
Tecumseh