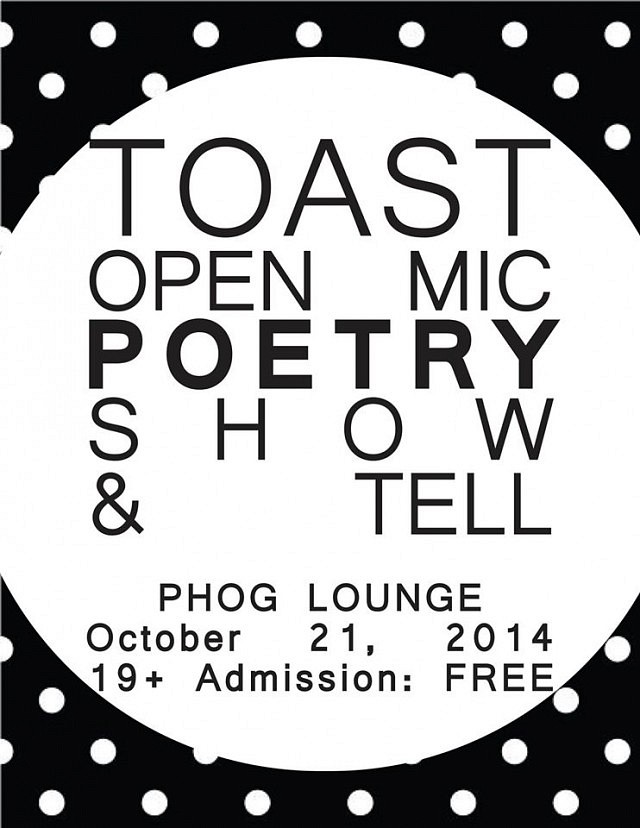 Heres a new spin on spoken word:
Bring in an item to TOAST, and write a piece about it.
The item could be anything from a keychain, to a cd, to a piece of clothing to a music box. ANYTHING REALLY. :)
or if you just want to write about whatever you want, thats okay too.
or just come listen.
Same time as always.
Same place as always.
Always Free.
Always 19+
Phog Lounge
9:00 PM Sharp
Location
Phog Lounge
157 University Avenue West
Windsor, Ontario