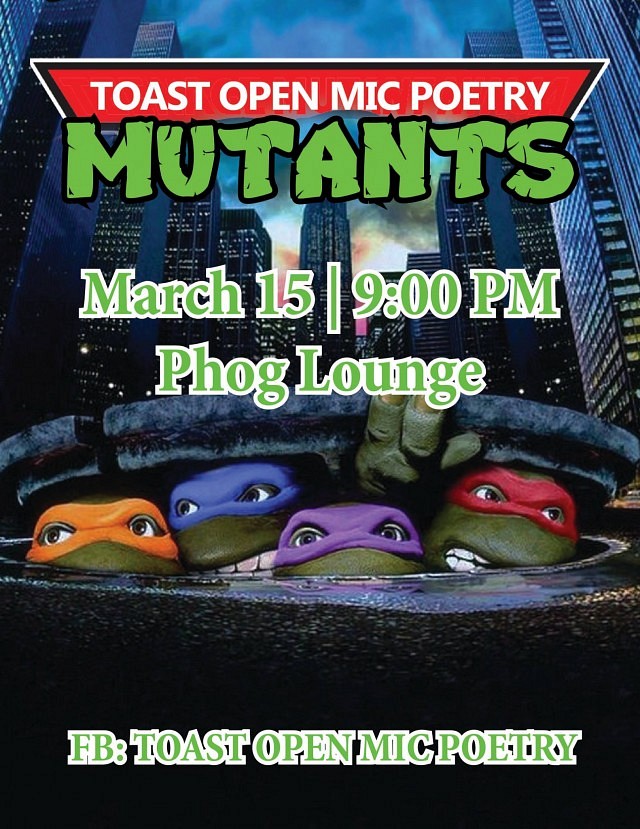 THEME: MUTANTS.
Alright guys and gals, even though it was truely amazing and remarkable to have such a large amount of poets and time spent on the 3 year, its forced me to rethink the TOAST structure in order to close out for around 11:00 PM going forward. From now on, I'm going to set the limit at 15 poets at 6-7 minutes a piece. So please please please if you plan on reading, do your best to arrive as close to the start as you can and to pick pieces that will combine to fit the time. If there is under 15 poets, I will adjust time accordingly ;)
If there is time left at the end of the night, I will ask for willing poets to close out the open mic!
Thanks for the understanding lovelies.
Phog Lounge
March 15, 2016
9:00 PM
Facebook: TOAST Open Mic Poetry
Location
Phog Lounge
157 University Avenue West
Windsor, Ontario