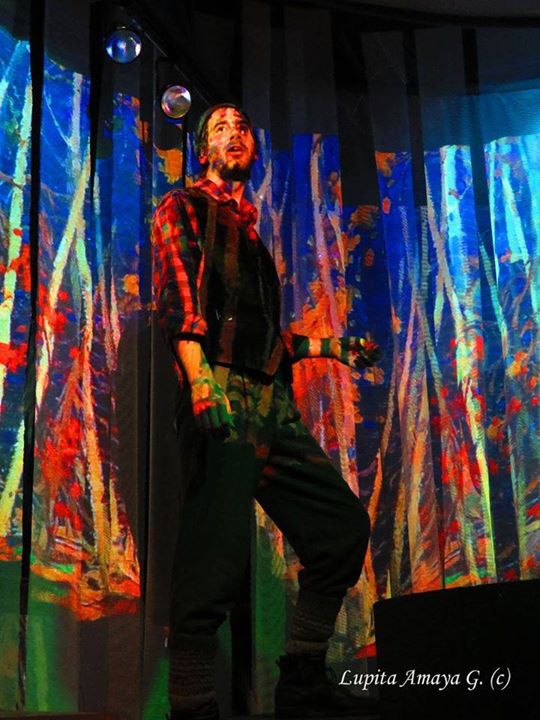 The Bank Theatre Proudly Presents:
Threshold of Magic – The Death and Life of Tom Thomson
Directed by Barry Brodie, Featuring Jeffery Bastien
The play begins at the moment of Tom Thompson's accidental death while canoeing in his beloved Canoe Lake. Invited by a benevolent spirit-guardian, Ralph Waldo Emerson, to explore his life and art, Tom recalls the relationships and inspirations that contributed to his amazing artistic legacy. The play examines the intersection of art, human relationships and nature. The audience is allowed an intimate look into the character who drew from a deep appreciation and love of nature, technical excellence, and a desire to express the infinite through his art. Drawn from historical documents as well as conversations with members of the Thompson family, this work brings to life this Canadian legend.
Dates
Friday, July 14 and Saturday, July 15 – Doors 7:00 pm, Show 7:30 pm
Sunday, July 16 – Doors 1:30 pm, Show 2:00 pm
Tickets are $25 and ticket outlets are:
Wharram's Jewellery Ltd. 21 Talbot St. W. Leamington
Counter Effects 2 Iroquois Rd Leamington
Online – Brown Paper Tickets
Ticket Hotline 519-326-8805
www.banktheatre.com
Location
The Bank Theatre and Meeting Place
10 Erie Street South
Leamington, Ontario