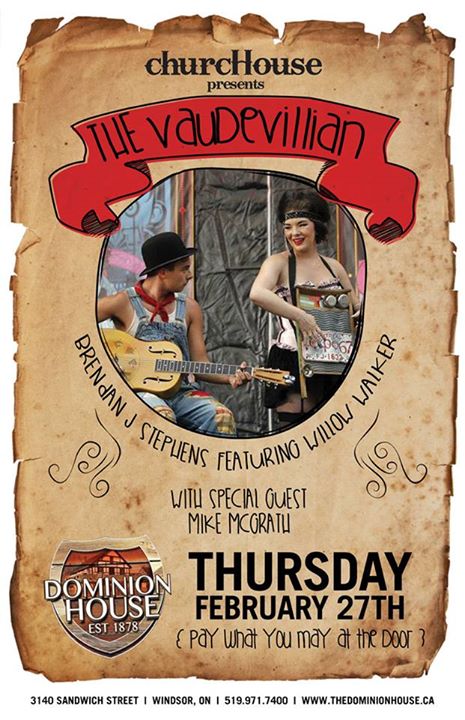 "Brendan J Stephens and Willow Walker (The Vaudevillian) are 1920's blues singers in the flesh. Hitchhiking between raucous house shows, rowdy bars and busking everywhere in between, they have crafted a way of singing both their own material and songs near one hundred years old in a way entirely their own".
Joining The Vaudevillian is Mike McGrath!
Thursday is Double DH Alumni Club Points day! $5.75 pints of Carlsberg and Kronenberg ! Get your card today!
Location
Dominion House Tavern (The DH)
3140 Sandwich Street
Windsor, Ontario