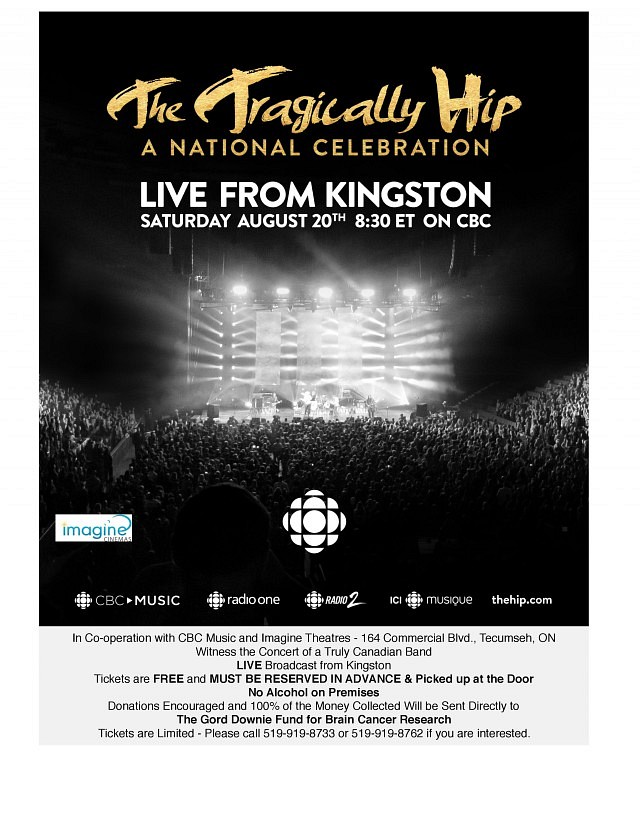 In co-operation with CBC Music and Imagine Theatres – witness the final concert of a truly Canadian band
live broadcast from Kingston.
Tickets are free and must be picked up in advance and 1st come,1st served – no alcohol on allowed on premises, and no assigned seating.
Donations encouraged and 100% of the money collected will be sent directly to the Gord Downie fund for brain cancer research.
Tickets are limited – private message Joan Charette or Robert Francis if you are interested.
Location
Imagine Cinema
164 Commercial Drive
Lakeshore, Ontario