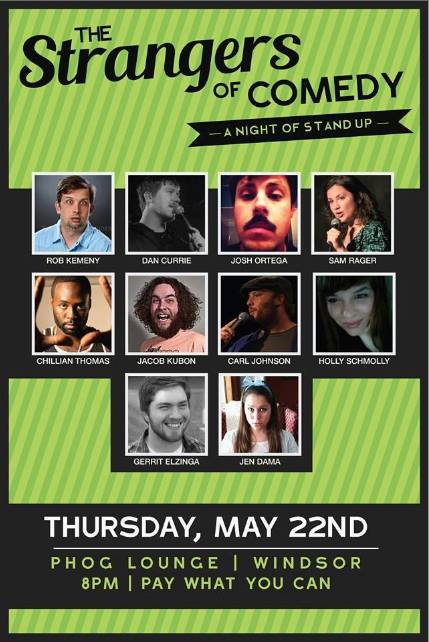 TEN comedians, Canadian and American are coming to Phog to STAND UP and try to make you piss your pants.
It's a pay-what-you-can show. You like them, you put some cash in a jar.
We've had some of these comics to Phog in the past, during a Comedic Invasion series of shows…and they were very well received.
Location
Phog Lounge
157 University Avenue West
Windsor, Ontario