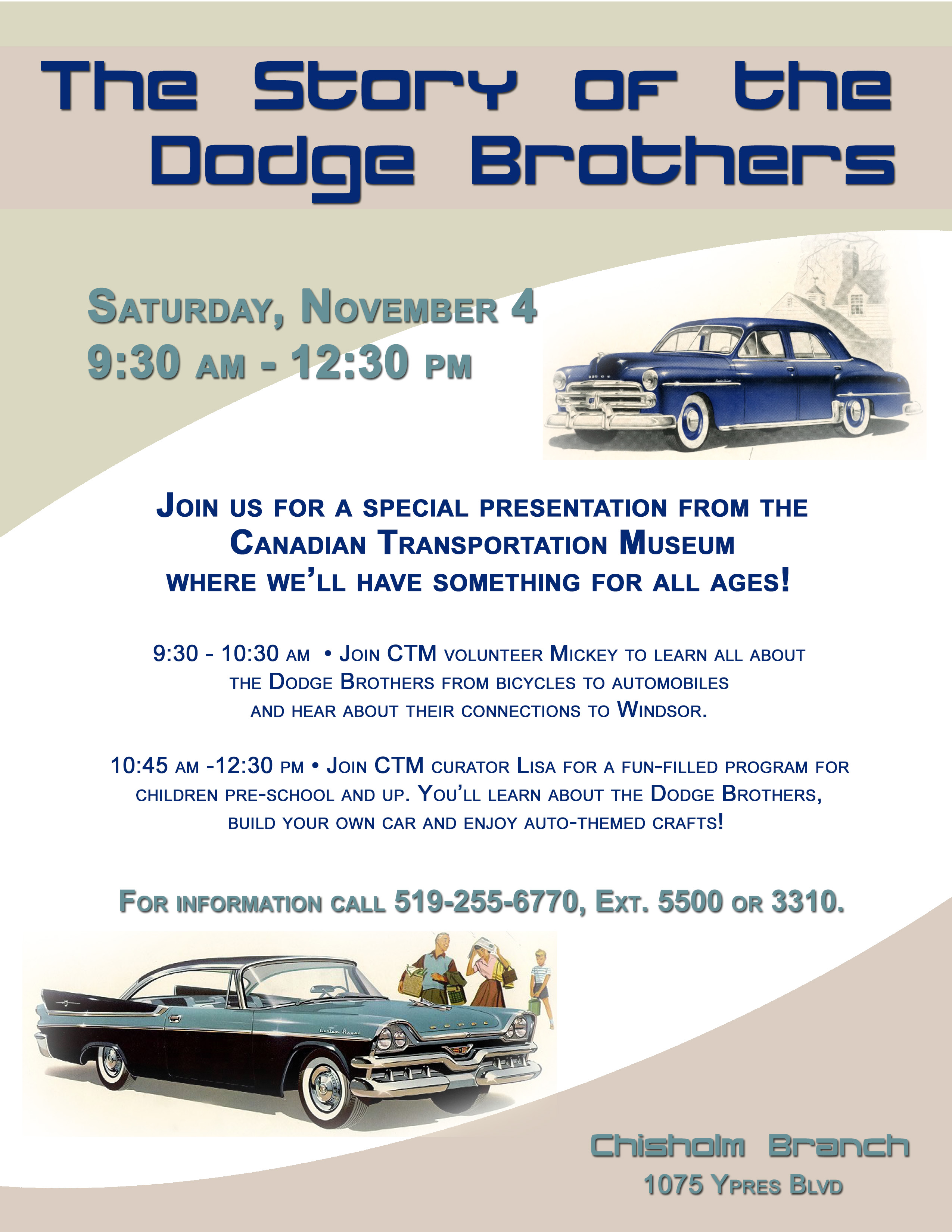 Join us at our brand new W.F. Chisholm Branch for a special presentation from the Canadian Transportation Museum where we'll have something for all ages!
9:30-10:30 – Join CTM volunteer Mickey to learn all about the Dodge Brothers from bicycles to automobiles and hear about their connections to Windsor.
10:45-12:30 – Join CTM curator Lisa for a fun-filled program for children pre-school and up. You'll learn about the Dodge Brothers, build your own car and enjoy auto-themed crafts!
Location
Windsor Public Library - W.F. Chisholm Branch
1075 Ypres Ave.
Windsor, Ontario