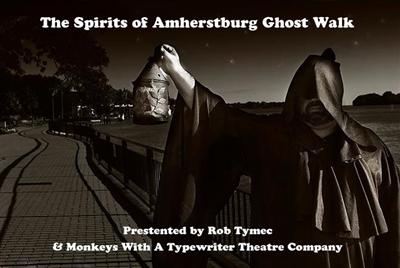 A third installment in the popular walking tour series with brand new stories and scares! Another journey into the spookier elements of Amherstburg's past.
Great fun if you've never done the Walk before. Even more fun if you have! "Spirits of Amherstburg," will walk you through the Navy Yard and weave tales from the local past.
These yarns will involve creepy things that have happened in the public buildings of Amherstburg and some famous legends from the area. Along with these stories, will be a new central theme: Tales from that notoriously haunted avenue – Texas Road!
Admission $8 adults, $4 kids.
226-344-3814 (Rob), [email protected]
Location
Richmond and Dalhousie
Amherstburg, Ontario