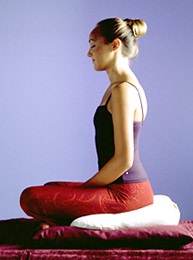 SEMINAR PRESENTERS
Heidi Rexer B.A Soc. R.H.N. is a Registered Holistic Nutritionist, graduate of The Canadian School of Natural Nutrition, The Vogel Phytotherapy Institute, St. Clair College and The University of Windsor. She has worked in the health food industry for 16 years. She has assisted in coordinating the Basic Natural Health Program at St Clair College which she also taught.
Heidi believes that optimum health embraces Mind, Body and Spirit. Her main focus is educating clients and she provides counselling for individuals regarding specific health issues.
Dr. Danielle Desmarais D.C. studied Biological Science at the University of Windsor and later attended The Canadian Memorial Chiropractic College. She furthered her studies at McMaster University where she certified as a Contemporary Medical Acupuncture Provider. Dr. Desmarais first discovered the importance of Chiropractic care as a young athlete. She is dedicated and passionate about helping her patients meet their personal goals and achieving their optimal health.
Location
Unity Spiritual Centre (Windsor)
3640 Wells Street (between Wells and College Ave)
Windsor, Ontario