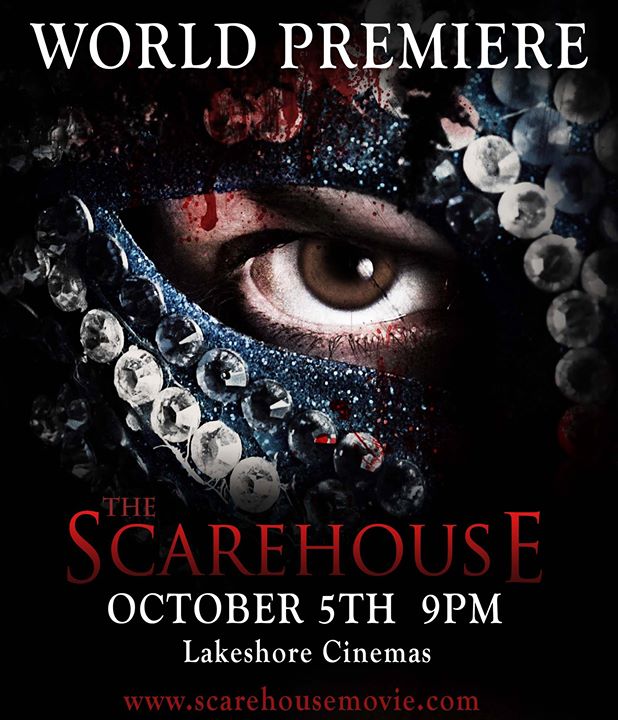 A Named Viking Entertainment in association with Greg Monforton And Partners present
The Scarehouse – Movie! A film shot in Windsor, Ontario in September 2013 is having a world premiere screening at home! OCTOBER 5TH!
*** TICKETS MUST BE PURCHASED IN ADVANCE – NO TICKETS AVAILABLE AT THE DOOR ***
PURCHASE TICKETS ONLINE HERE (screening and after party tickets sold separately):
https://www.eventbrite.ca/e/the-scarehouse-world-premiere-tickets-13106906109
If you don't have a credit card and wish to pay by cash or e-transfer – please contact Mike Carriere or Gavin Michael Booth in a private Facebook message to make arrangement.
The film will be released in Canada and the U.S. by NBCUniversal and D Films later in October but on SUNDAY, OCTOBER 5TH (9PM) be the first to see the movie at LAKESHORE CINEMAS.
This film could not have been made without the generous support of Windsor/Essex County, its businesses and individuals.
Directed by Gavin Michael Booth , an Amherstburg / Windsor native and produced by local producers Mike Carriere, Rhys Trenhaile, and University of Windsor MBA graduate Jeremy Shell.
Many Windsor area musicians are heavily featured on The Scarehouse movie soundtrack including.
Cast and crew will be in attendance with a Q&A following the screening.
Tickets are limited so be sure to purchase now.
VIP After Party to follow (tickets sold separately).
** This film has not yet been rated **
Vist/Follow The Scarehouse online:
http://www.scarehousemovie.com
http://www.facebook.com/scarehousemovie
http://www.twitter.com/scarehousemovie
http://www.instagram.com/scarehousemovie
Location
Lakeshore Cinemas
164 Commercial Blvd
Tecumseh, Ontario