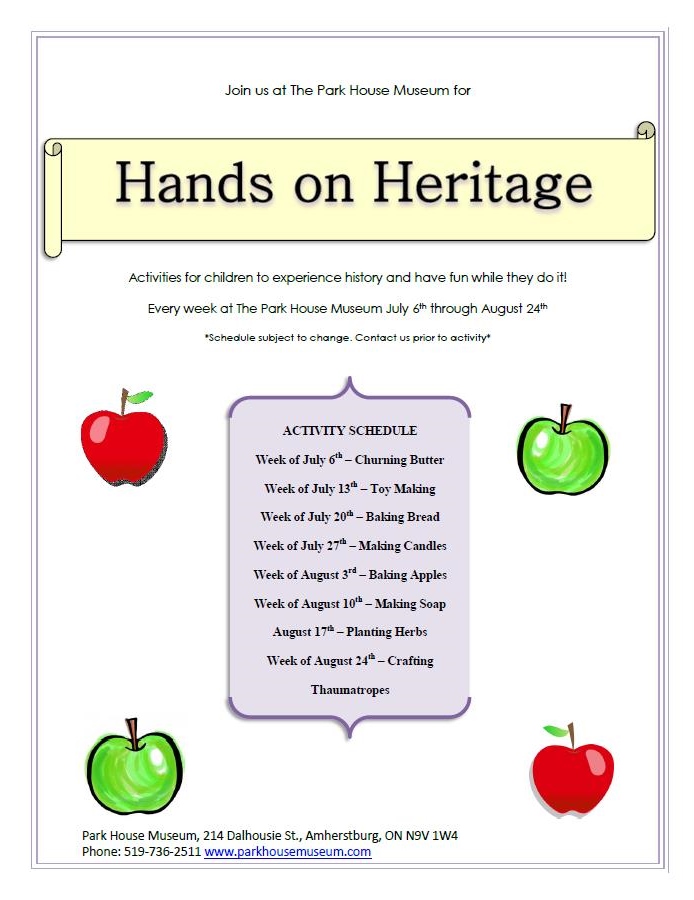 Join us at the Park House Museum for Hands on Heritage! A program that runs every week July 6th through August 24th. Come enjoy hands-on activities for children to learn about history and have FUN while they do! Each week is a new activity so attend as many times as you would like!
Cost:
Children 2 and under – FREE
Children 3 and over – $2.50
Regular admission applies to house tours
Want to come for fun activities often? Buy a Summer Pass to get unlimited admission and discounts on our programs!
2015 Museum Summer Pass
Valid July 1 – August 31, 2015
Single $18.00
Family $25.00
Please confirm with us prior to event. Schedule is subject to change.
Location
The Park House Museum
214 Dalhousie Street
Amherstburg, Ontario