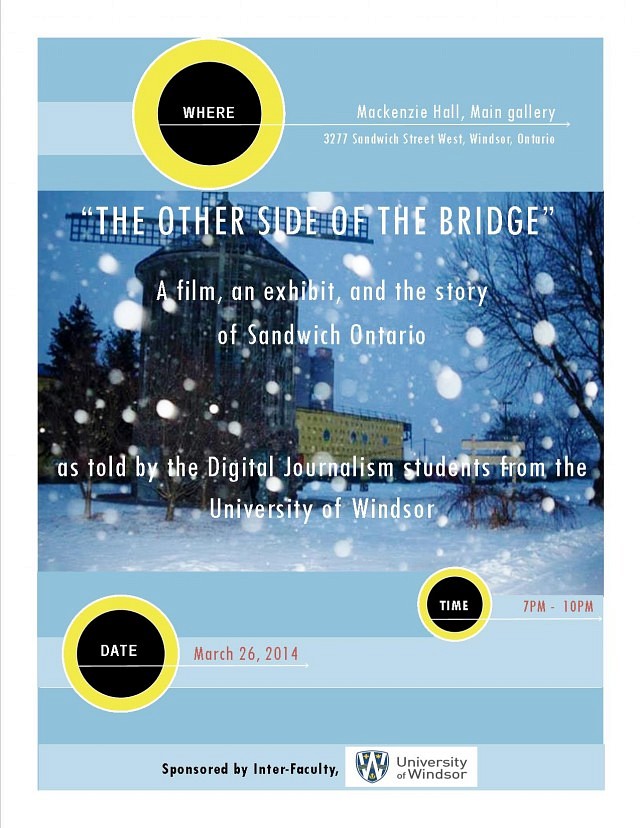 We're a group of 13 Digital Journalism students at the University of Windsor. We've gone out and about the Sandwich community to interview amazing people, capture the rich history, and so much more.
If you love Sandwich Towne or even if you don't even know where it is, please come! We'd love to share our documentary about this often misrepresented neighbourhood with everyone!
We also have a Facebook event page.
Location
Mackenzie Hall, main gallery
3277 Sandwich Street West
Windsor, Ontario