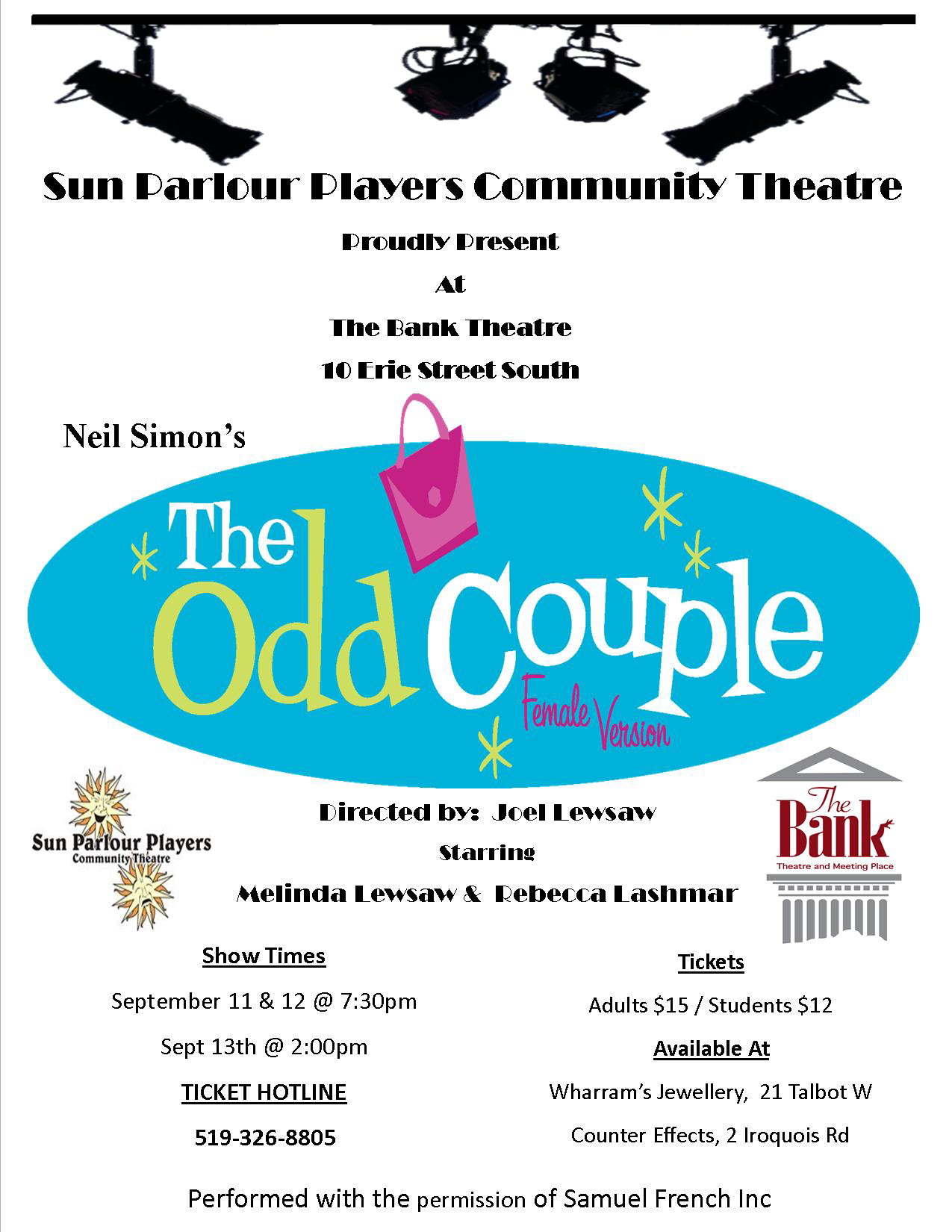 The Sun Parlour Players present the "Odd Couple".
When fussy Florence becomes suicidal over her impending divorce, she accepts an offer to move in with her friend, messy Olive. Florence drives Olive crazy with her obsession over her soon-to-be-ex. Olive tries to get her out of her funk by arranging a double date with two wacky Latino neighbours, Manelo and Jesus. When the plan backfires and Florence grows even more despondent, her friendship with Olive is put to the test.
Takes place on September 11th and 12th at 7:30pm and on September 13th at 2:00pm.
Tickets are $15. (adults); $12. (students) and are available at Wharram's Jewellery, Talbot Street, Leamington and Counter Effects, Iroquois Road, Leamington and at the door.
Location
The Bank Theatre and Meeting Place
10 Erie Street South
Leamington, Ontario