Date
Sunday December 15th, 2019
Time
2:30pm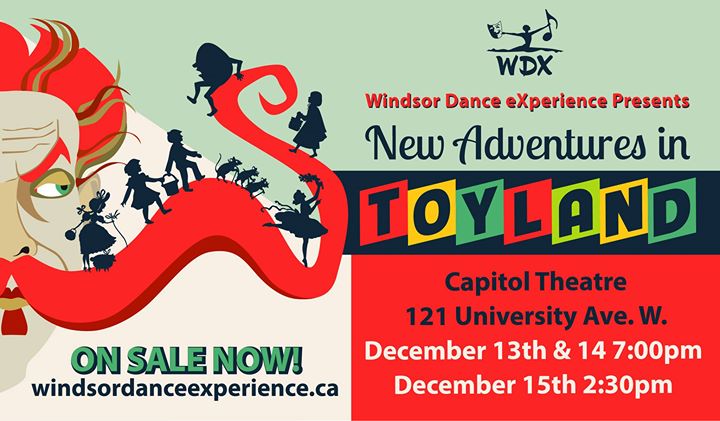 New Adventures in Toyland will take you on a journey to the magical land where your favorite storybook characters live. Can Jack and his sister Jill help their new friends save the toy factory? Or will their evil Uncle Barnaby finally triumph and ruin Christmas forever?
This production is entirely told through dance and features youth from the age of 6-25 and is jam packed full of your favourite holiday tunes, colourful costumes and exciting choreography.
Tickets are available at the WDX studio at 866 Walker Rd on Saturdays from 9am-2pm or online.