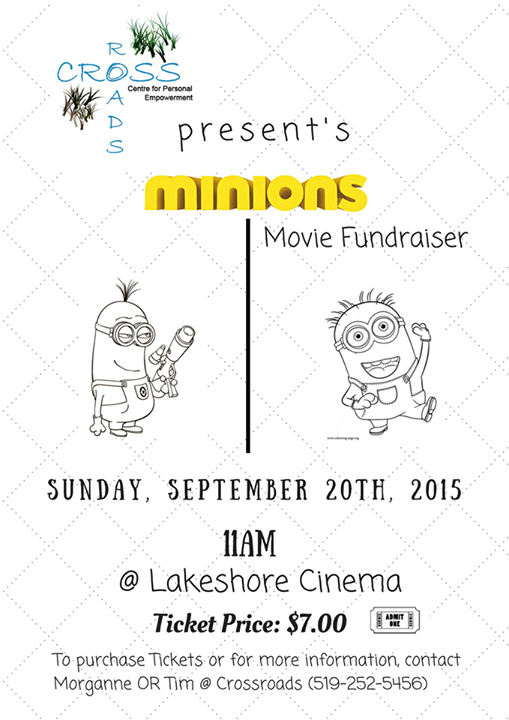 Crossroads: Centre for Personal Empowerment is a not-for-profit agency in Windsor that provides counselling services to those directly or indirectly affected by addictions or anger.
We have rented out the Lakeshore Theatre and will be screening The Minions movie on Sun Sept 20, 2015 @ 11am. Tickets are $7.00. All proceeds will go to supporting programming costs for counselling services at Crossroads: C4PE.
We look forward to seeing you there!
Location
Lakeshore Cinema
164 Commercial Blvd
Tecumseh, Ontario