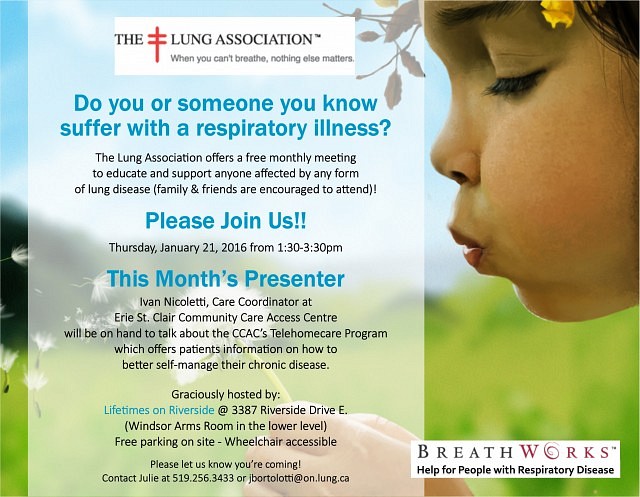 If you or someone you know is living with a respiratory illness, The Lung Association encourages you to join them at their monthly BreathWorks Support group to learn more about ways to improve your quality of life while dealing with lung health issues.
On Thursday, January 21, Ivan Nicoletti from the Erie St. Clair Community Care Access Centre will provide information regarding their Telehomecare Program which helps patients learn how to better self-manage their disease.
The meeting will be held in the Windsor Arms Room at Lifetimes on Riverside (3387 Riverside Drive East) from 1:30-3:30pm. There is free on-site parking and the building is wheelchair accessible. Coffee/tea and pastries are provided.
If you have any questions or are interested in attending, please call Julie at 519-256-3433 or email [email protected]
Location
Lifetimes on Riverside
3387 Riverside Drive East
Windsor, Ontario