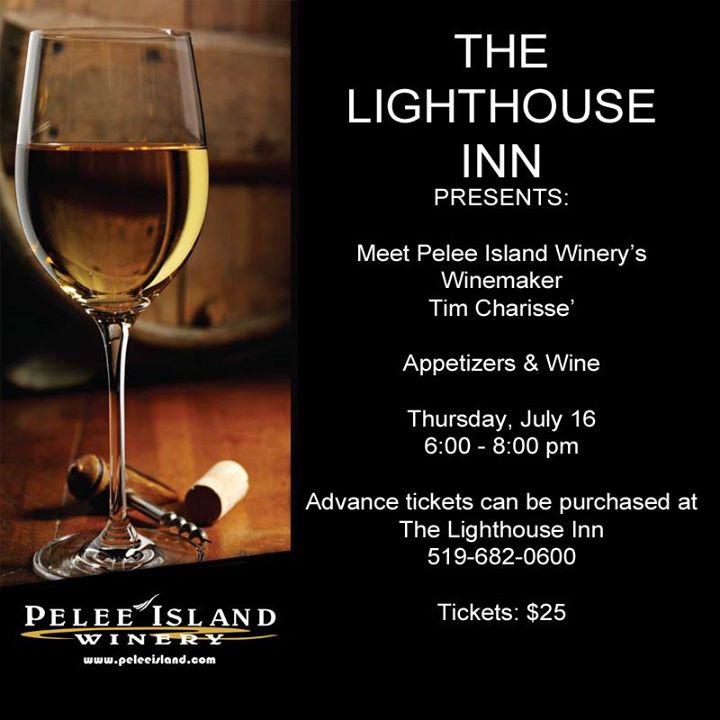 Join Pelee Island Winery's winemaker Tim Charisse at The Lighthouse Inn.
6 – 8 pm
Tickets : $25 pp
Lighthouse Cove is a proud part of the Municipality of Lakeshore,ON. In Essex County. Since the turn of the 20th Century people have been enjoying a day out on the waters of Lake St.Clair and a stop-off at the mouth of the Thames River.
The Lighthouse Inn was opened in 1947, and has been owned by the Cooke Family since 1968. Our goal is to provide our guests the opportunity to enjoy an afternoon or evening to just 'Get Away' from their other cares and concerns and enjoy a 'Break by The Lake'.
Whether you come out for lunch on our Riverdeck, Dinner in the Inn, or a snack and a relaxing drink and some social fun in our Boathouse Pub; we're here for your enjoyment…!
Location
The Lighthouse Inn
19500 Lakeside Drive
Tilbury, Ontario