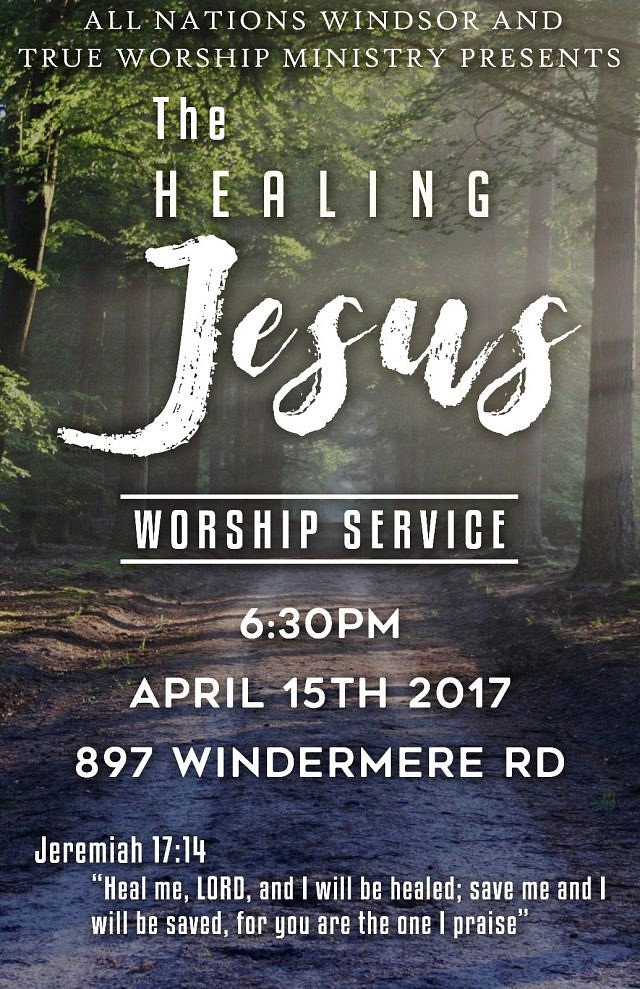 A night of worship and praise in the healing presence of God.
A Worship service to commemorate the victory of Christ on the cross. To proclaim the Him as our Savior, Healer and Deliverer.
We invite anyone and everyone who wants to enjoy an amazing time in his presence as well as those who need healing for their mind, body and soul.
Jesus said
"Come to me all who are heavy laden and I will give you rest"
Matthew 11:28
Location
All Nations Full Gospel Church Windsor
897 Windermere Rd
Windsor, Ontario