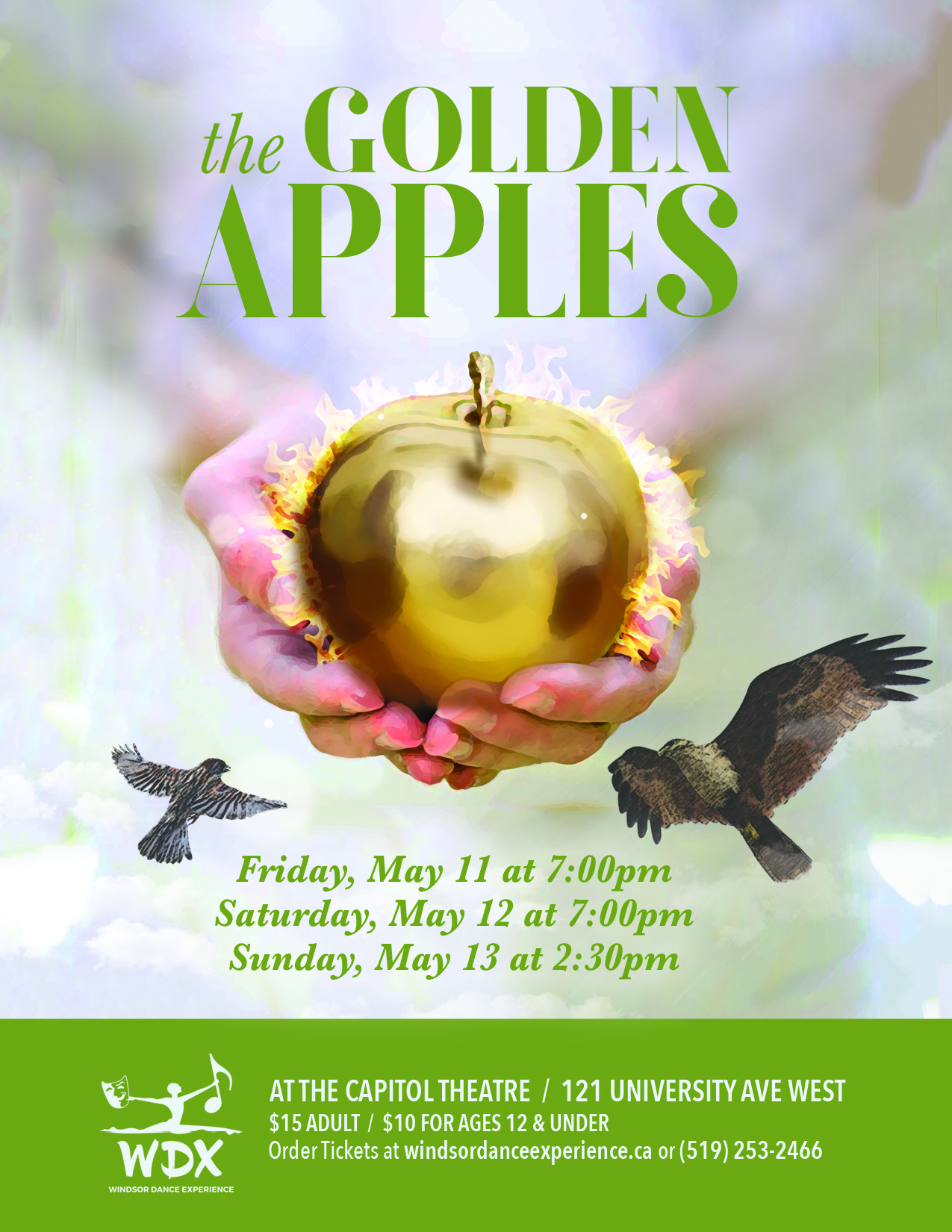 Windsor Dance eXperience Inc. (WDX) is a non-profit theatrical dance company dedicated to giving local youth an outlet for their creative and physical activities.
This junior production of THE GOLDEN APPLES features 35 local youth ages 6-11 dancing to majestic music from cirque du soleil and current pop music- that will entertain all ages!
Tickets are $15 and $10 for youth under 12 and are available at www.windsordanceexperience.ca
or 519-253-2466.
Location
The Capitol Theatre
121 University Ave. W.
Windsor, Ontario