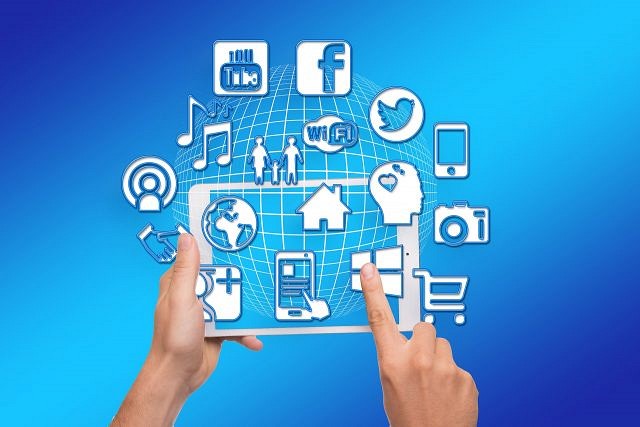 This hands-on presentation is for anyone interested in promoting their business in the 21 st century! The workshop"s purpose is to educate business owners about the many digital resources they have at their disposal to promote their business, and how to use those resources effectively. Everybody who attends is guaranteed to leave with more knowledge than when they arrived!
A sampling of topics covered:
* Web page: Your main facade ; dos and donts; making it mobile friendly; free resources & tools.
* Hosting options. Avoid the gotchas.
* SEO (search engine optimization): rules are different nowadays, but seo is still relevant.
* Why is blogging smart marketing?
* Hiring a web designer or programmer: how-to avoid getting burned; various options explored.
* Presence and effective promotion on social media: Facebook, Twitter, LinkedIn, Pinterest, Instagram, Yelp.
* Paid advertising: social media, Adwords, Yelp, other sites. How to make effective campaigns.
* Is advertising in paper based publications worth it?
* Is a press release worth the cost?
* Creating cost-effective promotional materials from your computer: business cards, brochures, posters, swag.
* Hosting lectures promoted online: not just a sales pitch; Meetup, EventBrite. Free or not free?
* Statistics aren't just numbers! Extracting value from data. Google Analytics.
Space is limited to 24 attendees, so RSVP soon!
Notes: The $10 (CAD) fee is only to discourage no-shows. Those attending this presentation can stay for free for the CyberSecurity Roadshow which will immediately follow. A transcript of the presentation will be emailed to all attendees. Refreshments will be provided.
Here are some comments from attendees of the previous editions of this presentation:
"Loved the opportunity to get valuable info from a knowledgable professional in the industry, in plain language and at no cost!"
"I did learn some new information about the ways to market my business and technology that would be helpful" – Lauren
"The workshop provided a solid foundation for building a digitally savvy business without having to read a thick book"
"I learned a bunch of stuff I didn't know about" – Rachel
"good and useful information -you have obviously been in the business for a while: it was good to hear about how you have learned things, including the difficult lessons" – Kerry
Location
Windsor-Essex Regional Chamber Of Commerce
2575 Ouellette Place
Windsor, Ontario