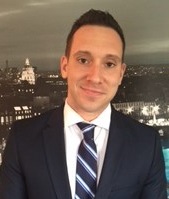 The Second Vatican Council (1962-65) stressed the need for aggiornamento or updating Church practices and teachings for the modern era. The spirit of the council also sought to improve the Church's often strained relationship with non-Christian religions, including Islam. This presentation argues that while there have been a few exceptions, the relationship between Catholicism and Islam has generally improved since the conclusion of the council.
This amelioration is the result of a multifaceted approach to reconciliation. On the more formal side, the Church has promulgated official documents that provide some insight on its position on Islam. In addition, the Church hierarchy has made several impactful gestures of goodwill towards Muslim communities. The goal of this presentation is to educate participants on the importance of mutual respect, understanding, and dialogue between the world's two largest religions.
Everyone welcome; no admission charge.
Location
Our Lady of Mount Carmel Church Hall
4401 Mount Royal Drive
Windsor, Ontario