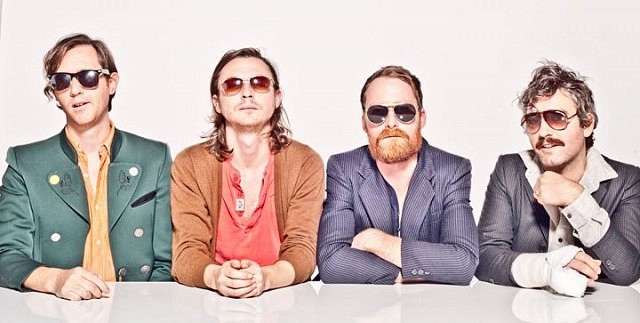 $20 advanced
$25 at door
http://www.themusicofzeus.com/
Arts & Crafts' leading modern/classic rock outfit Zeus returns with Classic Zeus, resuming its eternal affair with timeless melody, vintage ambience, and instant future classicism. And yet Classic Zeus, the unapologetically- titled third album from the Toronto band, distinguishes immediately as Zeus' most cohesive and heartfelt work to date: a collection of eleven songs of deeply introspective pop and spirited rock and roll, buoyed by studio mastery reinvented the resilience of a band at the pass, only bent and not broken.
http://tunsmusic.com/
"Fans of the classic Halifax indie-rock sound should be flipping their mop tops with the news of TUNS. This three-piece supergroup features Sloan's Chris Murphy, Super Friendz/Flashing Lights' Matt Murphy and The Inbreds' Mike O'Neill. Their debut single is a two and a half minute jangle-pop confectionary with all of the swoon-worthy Murderecords harmonies to satisfy your '90s sweet tooth.
Though the band members have collaborated in the past, this triple team-up is essentially the Monstars Anthem of the Maritimes. If their first song is any indication, it's also worlds removed from the usual cash grabs or musical crimes committed by the supervillains on this list."
– Jesse Locke (http://www.aux.tv/)
Location
Venue Music Hall
255 Ouellette Ave
Windsor, Ontario