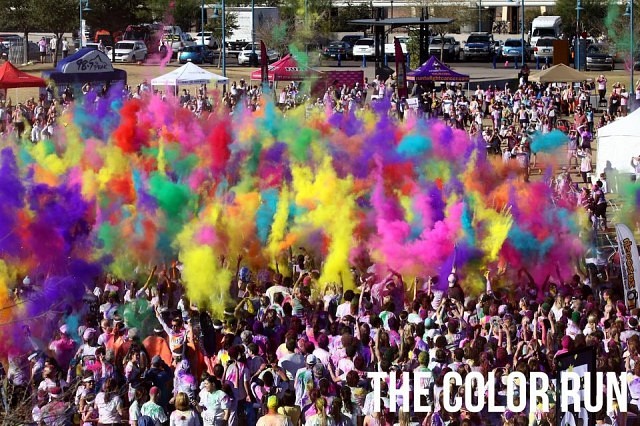 Be a part of the most unique volunteer experience in the world July 19th, Downtown Windsor.
BE A COLOR RUN VOLUNTEER.
There are many volunteer positions available:
Packet Pick-Up – July 17th &18th, 2014-
You'll be handing out race packets to the excited runners.
GREAT OPTION FOR THOSE WHO ARE REGISTERED TO RUN THE RACE BUT STILL WANT TO VOLUNTEER.
Color Zone July 19, 2014- Maybe the most unique volunteer job in the world! This job includes throwing powdered color at the racers as they pass by the 4 color zones. You will be really colorful by the end of the race! Color Zone Volunteers must be over 16 years of age.
Also positions are available for those who would rather stay clean, but still want to have an amazingly unique experience volunteering.
A few heroic jobs that you may be assigned to: Race Day Check-in, Finish/Start Line, Colur Store, Festival Help. No matter what you are assigned to, it will be an awesome time!
Go to the Alzheimer Society Windsor & Essex County web site to fill out your volunteer form today! http://www.alzheimerwindsor.com
Or call 519-974-2220 ext. 237
Great opportunity to collect volunteer community hours over the summer.
Location
Festival Plaza
City Centre
Windsor, Ontario