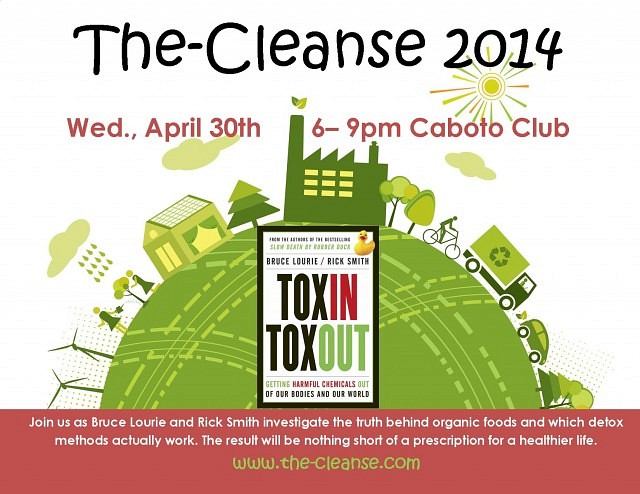 Join us as Bruce Lourie and Rick Smith, authors of Toxin Toxout, investigate the truth behind organic foods and which detox methods actually work. The result should be nothing short of a prescription for a healthier life.
The Cleanse educates our community on the environment's effects on our health, promotes strategies to reduce our toxin exposure and highlights the latest findings on healthy eating and living.
To sign up for the event, please visit the-cleanse.com or call Proactive Healthcare at 519-969-1119
Tickets for the event are $10, with all proceeds going to The Pajama Angels Wing Power Fund.
Location
The Caboto Club
2175 Parent Avenue
Windsor, Ontario