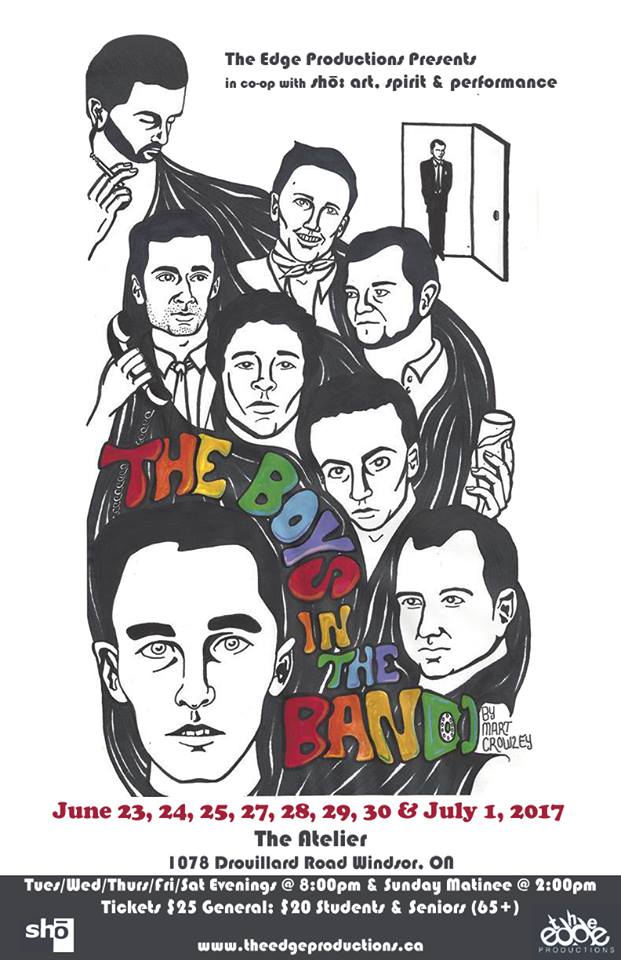 Lifes a goddam laugh riot!
Theres a party tonight.
Nine men gather in a New York apartment for a birthday party. Harold, a self-avowed pock-marked, Jew fairy, receives a surprise gift: a beautiful male hustler, and party host, Michael, gets an unwanted surprise of his own in the shape of a figure from his past. As the booze is drunk and the night progresses, the mood swings from hilarity to heart-break.
Mart Crowley's 1968 ensemble drama is said to be the first play in which gay characters were openly represented and as such it is a milestone of queer theatre. It is a dark, lively, hilarious, touching, scathing and heart wrenching piece.
Performance Dates;
June 23rd & 24th @ 8pm, 25th @ 2pm
June 27th, 28th, 29th, 30th @ 8pm
July 1st @ 8pm
Performances will be held @ The Atelier at 1078 Drouillard Rd in Windsor, ON. Seating is limited so we encourage you to buy or reserve tickets in advance. $1 from every ticket sold will be donated to Windsor Pride Community.
Tickets available @ http://www.brownpapertickets.com/event/2961855
*** This play deals with tough issues; sexuality, racism, divorce, substance abuse, and uses some strong language. We recommend 16+ but leave that to your discretion. ***
Location
The Atelier
1078 Drouillard Rd
Windsor, Ontario