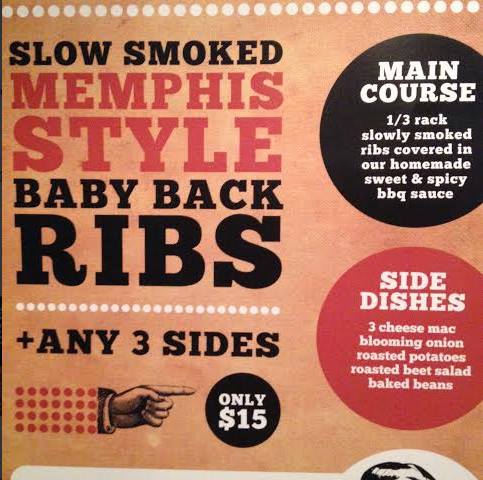 The Big sLow Down Vol:IV
Tickets: $15 / 1/3 rack + any 3 sides
Slow smoked Memphis style ribs
Mac & 3 cheese
Blooming onion
Roasted potatoes
Roasted beet salad
Baked beans
Spicy dark chocolate mousse
Sunday, May 4, 6:00 PM
Phog Lounge, 157 University St. W.
It's that time of the month again, Windsor. Tickets for volume 4 of the Big sLow Down are at the bar now and ready for purchase. We've printed 60 this time around, picked them up today and we're already down to 40. So don't sleep, come eat!
By the way if you missed out nice little write up in the Urbanite earlier this month, you can check it out here:
http://urbanitenews.com/2014/04/08/the-big-slow-down-a-monthly-slow-smoked-style-rib-pop-up/
See you there!
Location
Phog Lounge
157 University Avenue West
Windsor, Ontario