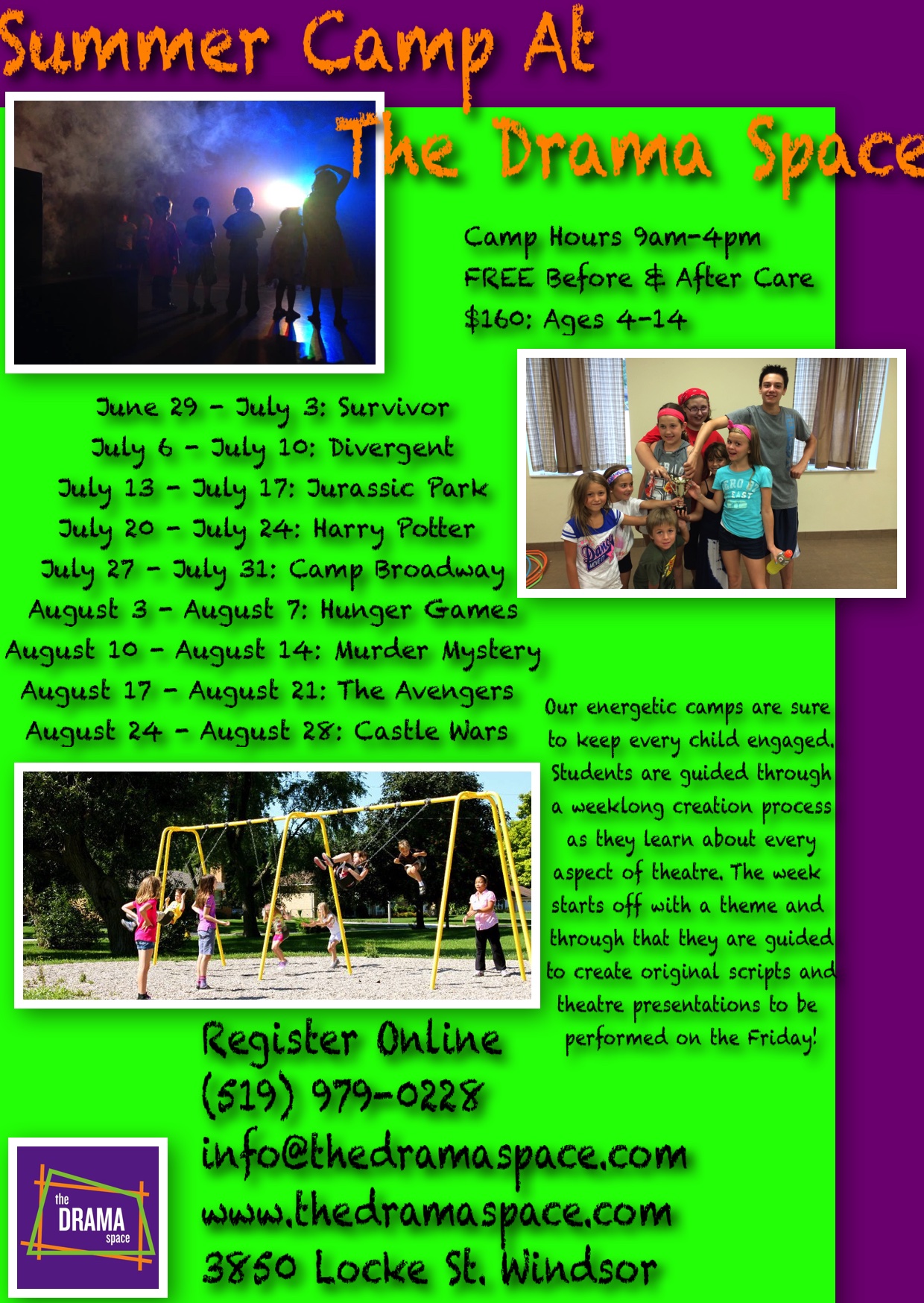 Camp Hours: Monday through Friday 9am – 4pm
FREE before & after care
$160.00 for ages 4-14
Thursday field trip (included)
Avengers Assemble! Calling all superheroes! Are you ready to swing into action and defeat the evil Ultron before it's too late? Create your own superhero Identity as you fight crime and learn the skills of a true hero! Go through a laser obstacle course, test your speed and agility and make a costume fit for Tony Stark!
Location
The Drama Space
301 Croft Drive
Lakeshore, Ontario