Date
Friday October 18th, 2019
Time
See Description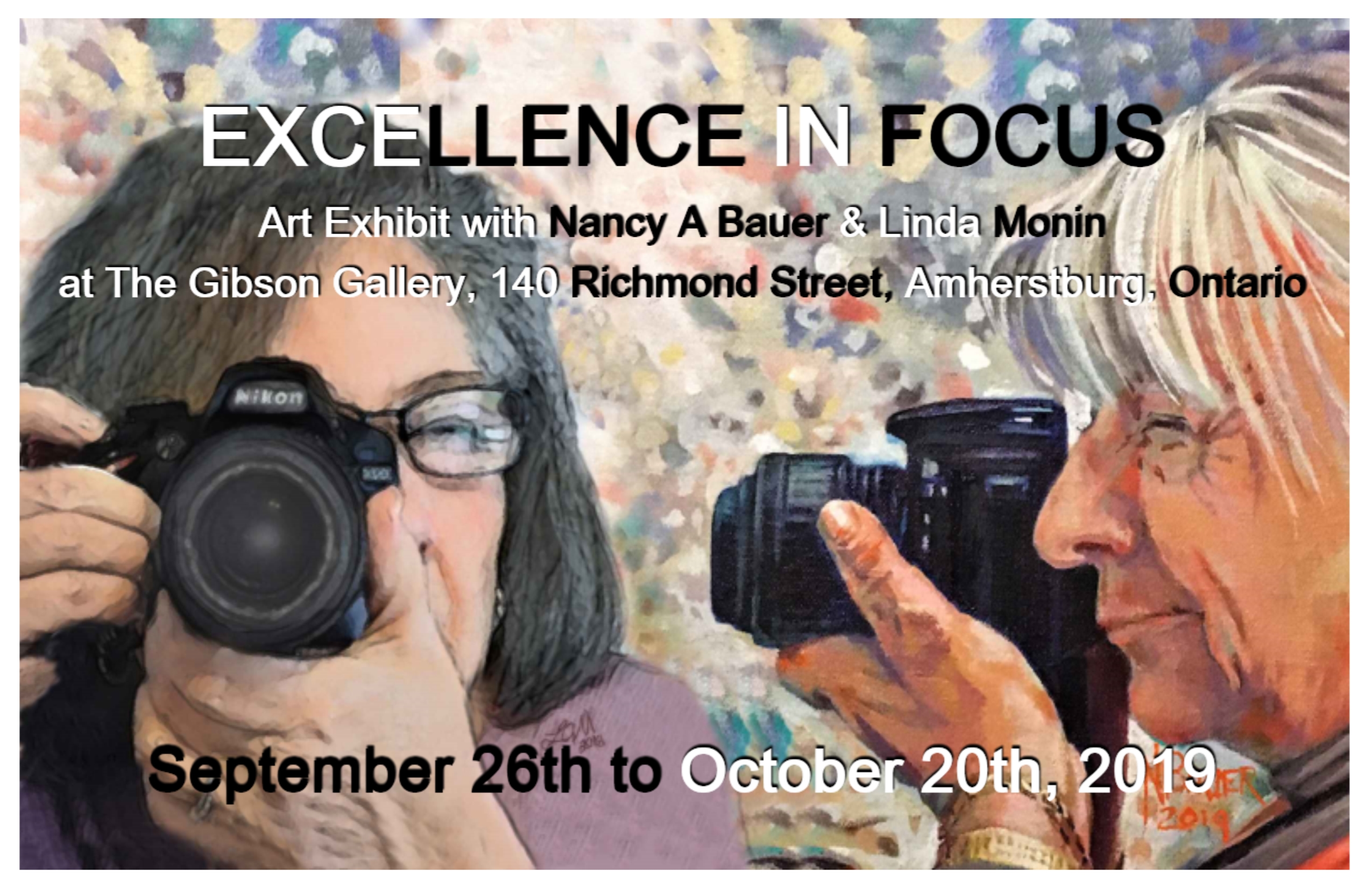 The Show is a Windsor-area must-see, featuring Paintings by Nancy A Bauer and PhotoArt by Linda Monin. Nancy is a local Artist known for her portraits, wildlife and still-life pieces. Her paintings are exceptional in quality and detail. Preview her work at "An Artist in Search of Excellence – Nancy A Bauer" on Facebook.
Linda is a PhotoArtist who takes a photo and gives the image "more". She is a master at transforming a favourite photo memory into a one-of-a-kind keepsake portrait by digitally painting it… bringing it to life. Visit her work at www.lindamonin.com.
Visitors to the show will enjoy both the exceptional artwork and the historic building in which the Gallery resides. The Gibson building is the former Michigan Central Railroad Station, circa 1896. It has been renovated to its original Romanesque glory.
The Gallery is open to the public Thursday to Sunday from 11am – 5pm.
Whether you come to a Meet-the-Artist Event or anytime in-between, you will find the exhibit meets expectations of excellence.
Opening Reception – Sunday, September 29th 1-4.
Closing Reception – Sunday, October 20th 1-4.