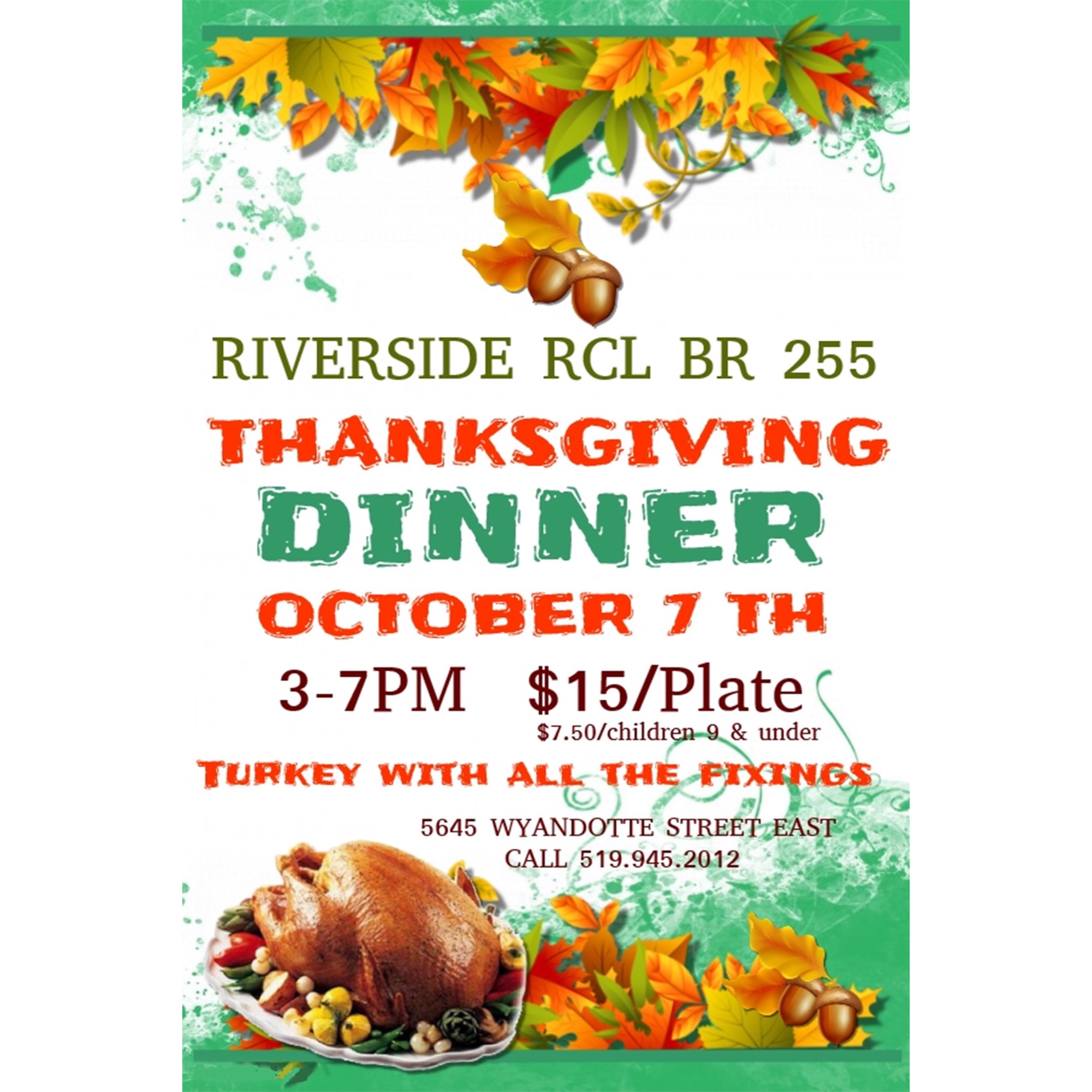 Gobble till you Wobble at the RIVERSIDE ROYAL CANADIAN LEGION BRANCH 255 WINDSOR ONT CANADA Thanksgiving Turkey Dinner on Sunday October 7 from 3-7pm.
Let's give thanks for all of our blessings while we feast on Turkey with all the fixings.
Tickets are only $15 for adults , $7.50 for children 9 years old and under.
We have so much to be grateful for, Let's all celebrate this Thanksgiving together. Everyone is welcome. Tickets will go on sale at our in house kitchen DJ's Grill Branch 255 on Monday Sept 24 th. Call 519-945-2012 for more info. 😎🍺🥃🦃🍂🍁🌽🥕🥔 Always great meals happening at Br 255 #windsor #yqg #thanksgivingdinner
Location
Riverside Royal Canadian Legion Br 255
5645 Wyandotte Street East
Windsor, Ontario