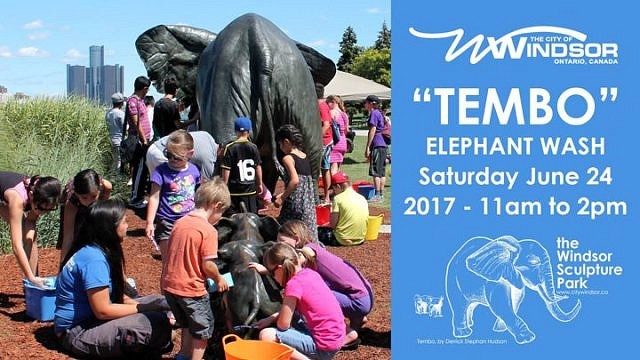 "TEMBO" Elephant Wash Day 2017 – 11am to 2pm
For the third year in a row, everyone is invited to this family-favourite event where you get to help give Tembo and the baby elephants their annual bath. Warm, soapy water and all the supplies you need will be provided by the Windsor Sculpture Park's Conservation and Preservation summer students.
This event is part of the Department of Recreation & Culture's activities for June Is Recreation and Parks Month – a month filled with opportunities to explore and experience new activities and get active for the summer.
Location
Windsor Riverfront
Askin and Riverisde
Windsor, Ontario