Date
Sunday September 15th, 2019
Time
7:00am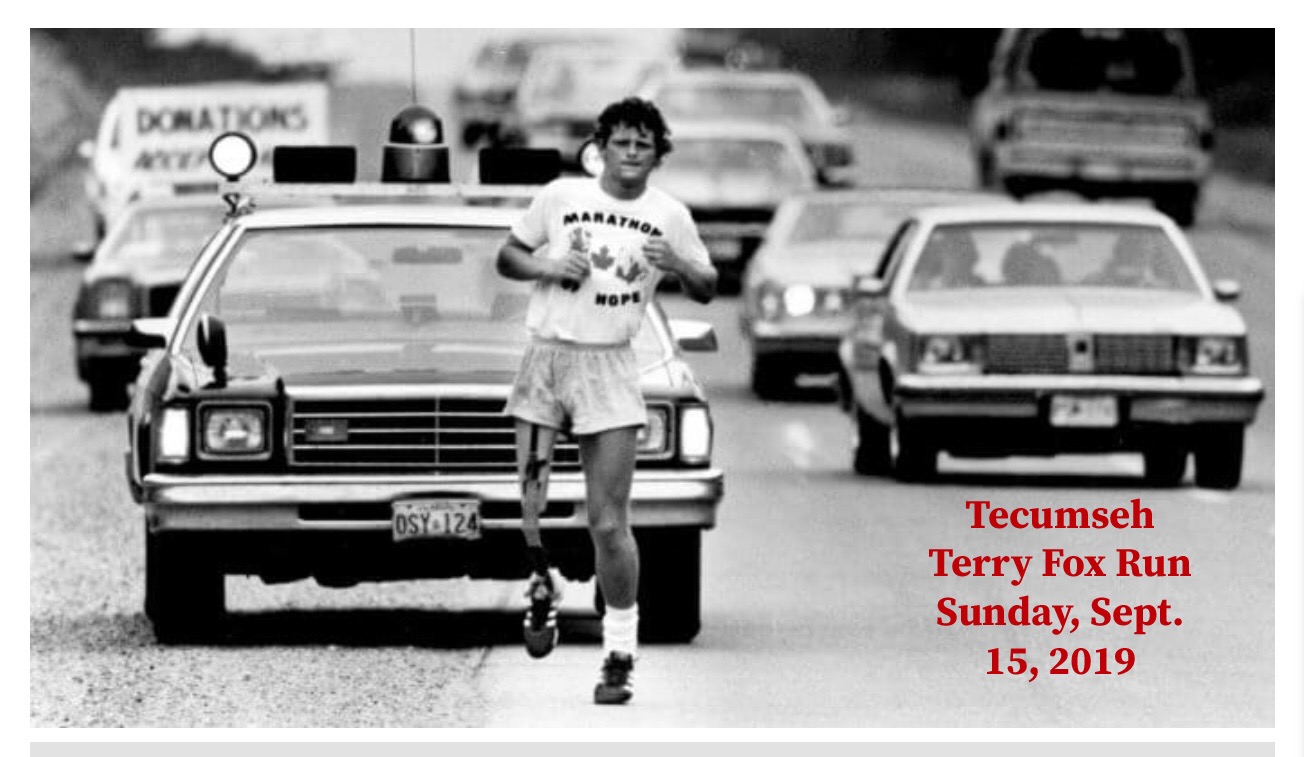 Tecumseh Terry Fox Run
Sunday, September 15, 2019
Registration at 8 am.
Walk, run or ride begins at 9 am.
Join your family, friends and community in this annual day of celebrating the spirit of Terry Fox by participating in the Terry Fox Run to raise funds for cancer research.
Please bring your own reusable bottle – you can refill onsite.
Stick around for fun, bbq, refreshments, games, entertainment for the whole family!
No Registration Fee – family event – walk, run, bike, rollerblade, roll…all welcome!
Register online (preferred method) or onsite on Run Day.
The Tecumseh Terry Fox Run Committee has raised over $800,000 to date over the last 24 years in this volunteer led community fundraiser!
All funds raised go to the Terry Fox Foundation for Cancer Research