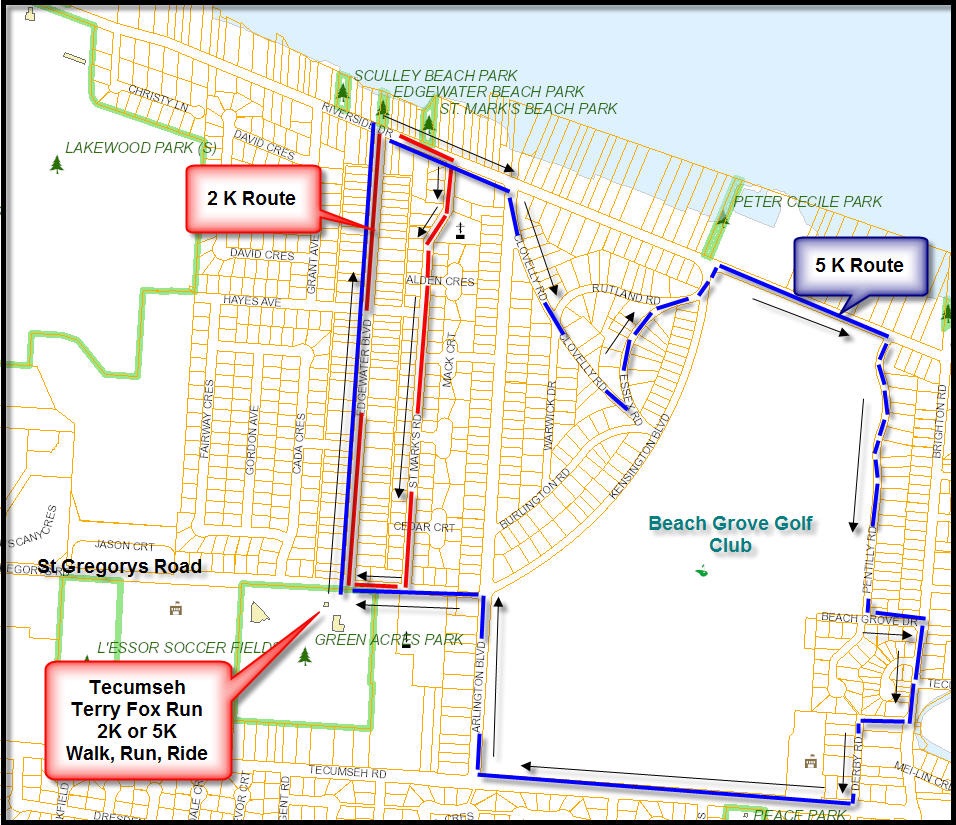 2015 Tecumseh Terry Fox Run
Green Acres Optimist Park
Tecumseh, ON
Sunday, September 20, 2015
No Registration Fee! Everyone welcome!
Registration tables open at 8:00 AM
Run T-shirts available for sale, including vintage shirts from previous years.
Run Start Time: 9:15 AM
Run, Walk, Ride; 2K, 5K or 10K through lovely St Clair Beach
Bring your own water bottle and fill it up on site
Stick around for Family Fun after Run and enjoy kids activities, food, games, bouncy castle, music and more!
Proceeds to Terry Fox Foundation for Cancer Research
Location
Green Acres Optimist Park
St Gregory's
Tecumseh, Ontario