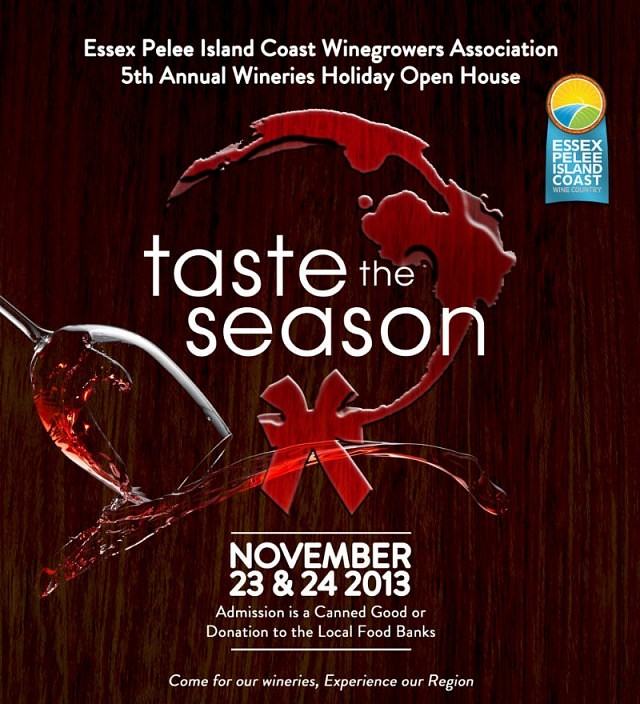 Join Pelee Island Winery November 23- 24 at our Kingsville location for Taste of the Season (EPIC) open house.
Admission : Canned good or monetary donation being collected for the local food banks.
Time : 12- 5 pm
Live Music with Kelly Authier
Free D'Oeuvres
Free tours and Tastings
Gift baskets available for all your holiday shopping needs.
Location
Pelee Island Winery
455 Seacliff Drive
Kingsville, Ontario