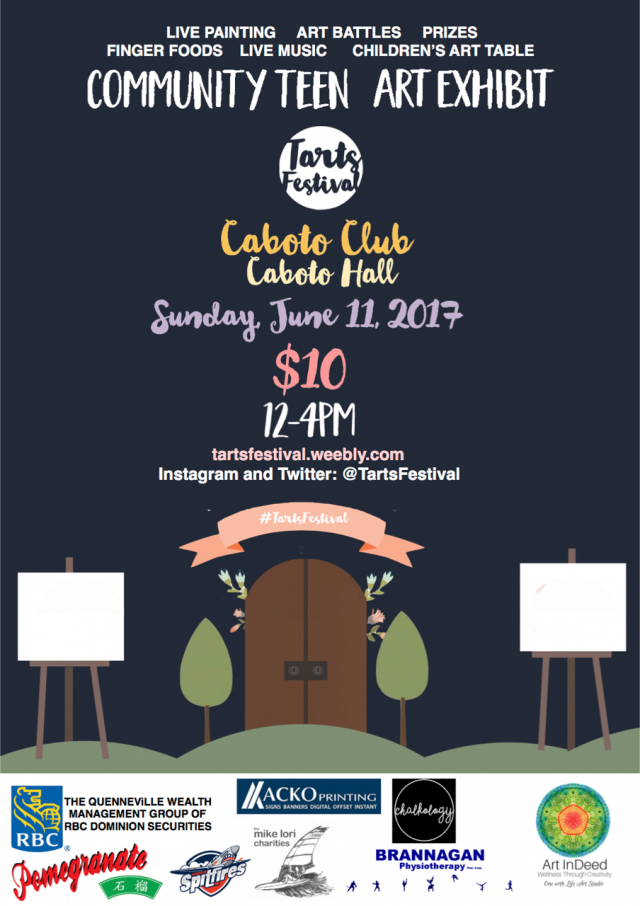 Tarts Festival is an art event to promote young local artists in the Windsor community. Over 25 artists will be displaying their work as well as participating in art battles, live paintings, as well as mini workshops taught by the artists. This event is for all ages, and we encourage families to bring their children as we will have a kids table where they can learn the basics of colouring and painting.
Finger foods will be provided throughout the whole day and there will be an open bar. Artists will be selling their art if you are interested in supporting these young artists.
Tickets/wristbands are $10 each, children 5 and under do not require a wristband to enter, all proceeds go to charity.
Location
Caboto Club @Caboto Hall
2175 Parent Ave
Windsor, Ontario