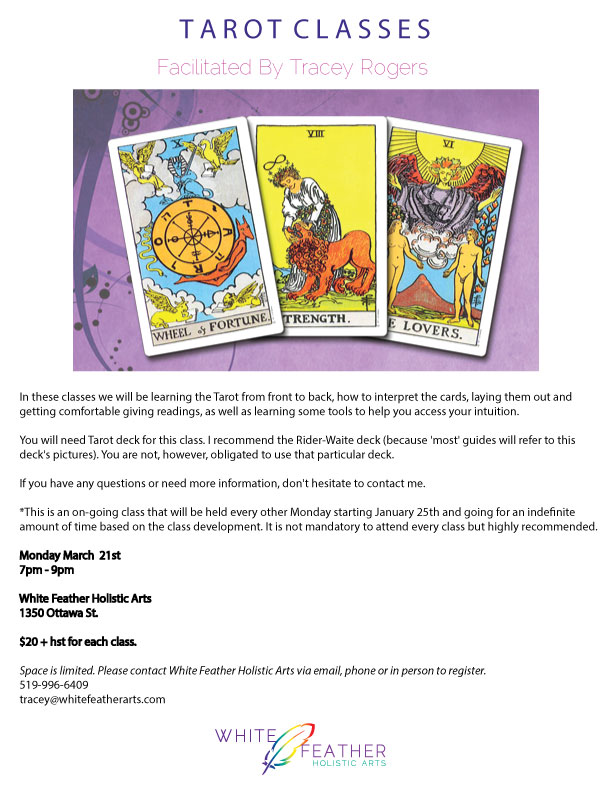 Tarot Classes
facilitated by Tracey Rogers
In these classes we will be learning the Tarot from front to back, how to interpret the cards, laying them out and getting comfortable giving readings, as well as learning some tools to help you access your intuition.
You will need Tarot deck for this class. I recommend the Rider-Waite deck (because 'most' guides will refer to this deck's pictures). You are not, however, obligated to use that particular deck.
If you have any questions or need more information, don't hesitate to contact me.
*This is an on-going class that will be held every other Monday starting January 25th and going for an indefinite amount of time based on the class development. It is not mandatory to attend every class but highly recommended.
Monday March 21, April 11 & 25
7pm – 9pm
White Feather Holistic Arts
1350 Ottawa St.
$20 + hst for each class.
Space is limited. Please contact White Feather Holistic Arts via email, phone or in person to register.
519-996-6409
[email protected]
Location
White Feather Holistic Arts
1350 Ottawa Street
Windsor, Ontario