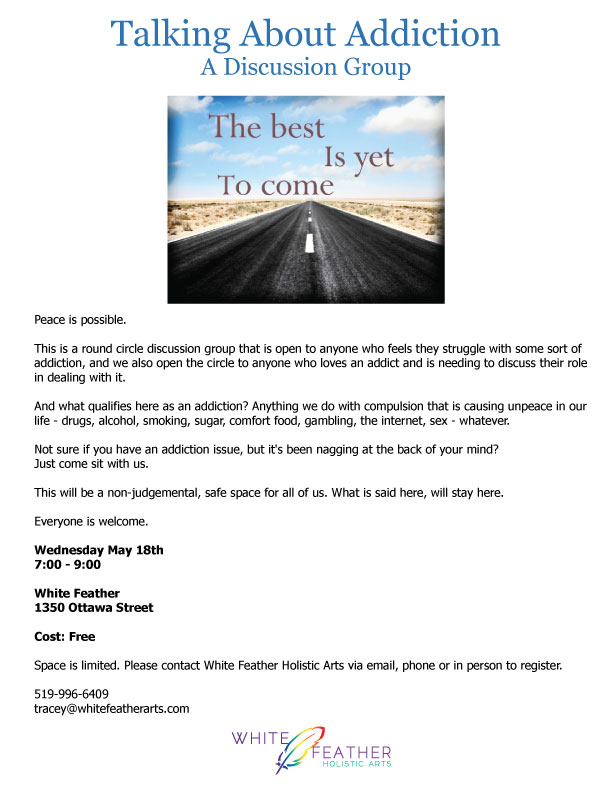 Peace is possible.
This is a round circle discussion group that is open to anyone who feels they struggle with some sort of addiction, and we also open the circle to anyone who loves an addict and is needing to discuss their role in dealing with it.
And what qualifies here as an addiction? Anything we do with compulsion that is causing unpeace in our life – drugs, alcohol, smoking, sugar, comfort food, gambling, the internet, sex – whatever.
Not sure if you have an addiction issue, but it's been nagging at the back of your mind?
Just come sit with us.
This will be a non-judgemental, safe space for all of us. What is said here, will stay here.
Everyone is welcome.
Wednesday May 18th
7:00 – 9:00
White Feather
1350 Ottawa Street
Cost: Free
Space is limited. Please contact White Feather Holistic Arts via email, phone or in person to register.
519-996-6409
[email protected]
Location
White Feather Holistic Arts
1350 Ottawa Street
Windsor, Ontario