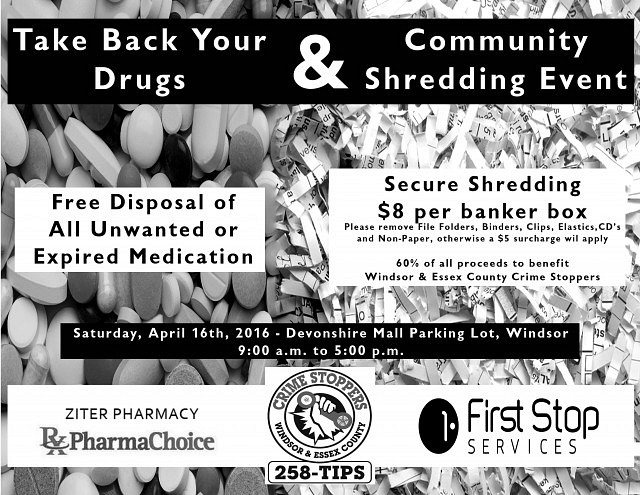 Crime Stoppers is once again organizing a Take Back Your Drugs / Community Shredding Day on Saturday, April 9th, 2016 from 9:00 a.m. – 5:00 p.m. at Devonshire Mall in the parking lot near The Keg.
We offer members of the public to freely dispose of their unwanted medication properly in a safe and controlled environment.
We are also partnering with First Stop Services to offer the chance for people to bring their documents to be confidentially shredded for a minimal donation of $8 per banker box.
This event is in conjunction with Devonshire Mall's Reduce, Reuse, Recycle Event.
Location
Devonshire Mall
3100 Howard Avenue
Windsor, Ontario