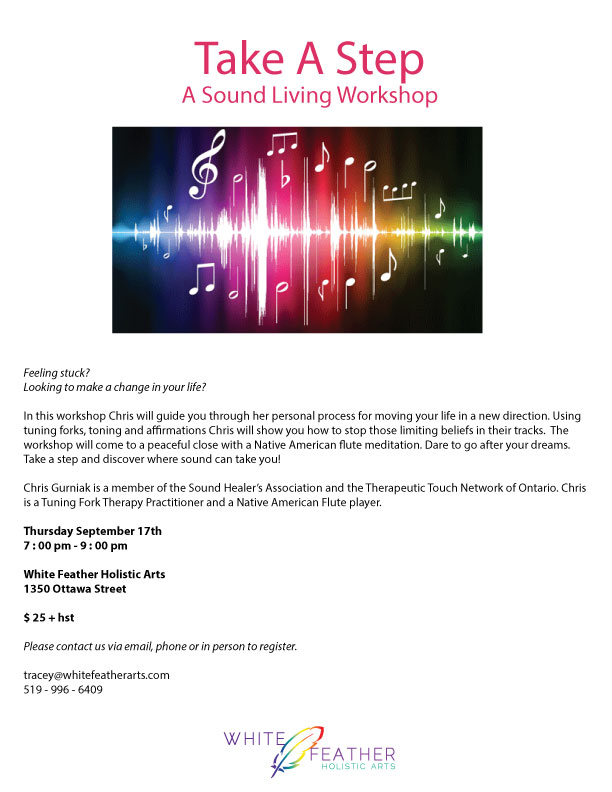 Feeling stuck?
Looking to make a change in your life?
In this workshop Chris will guide you through her personal process for moving your life in a new direction. Using tuning forks, toning and affirmations Chris will show you how to stop those limiting beliefs in their tracks. The workshop will come to a peaceful close with a Native American flute meditation. Dare to go after your dreams. Take a step and discover where sound can take you!
Chris Gurniak is a member of the Sound Healer's Association and the Therapeutic Touch Network of Ontario. Chris is a Tuning Fork Therapy Practitioner and a Native American Flute player.
Thursday September 17th
7 : 00 pm – 9 : 00 pm
$25 +hst
White feather Holistic Arts
1350 Ottawa Street
Please contact us via email, phone or in person to register.
[email protected]
519 – 996 – 6409
Location
White Feather Holistic Arts
1350 Ottawa Street
Windsor, Ontario