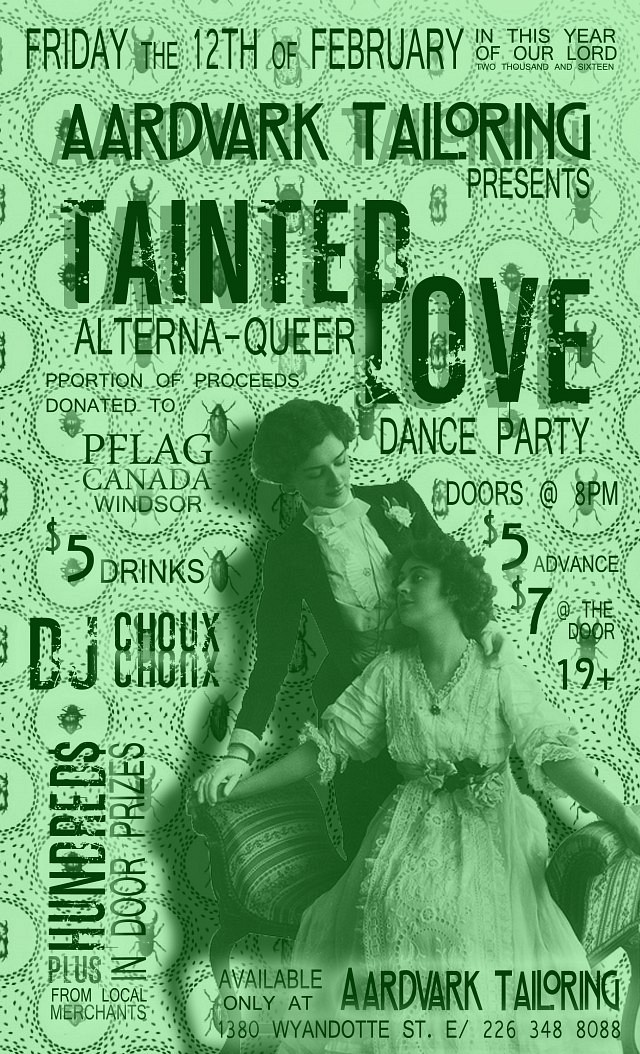 Join us at Aardvark for TAINTED LOVE! Be part the dance-mayhem as we transform Aardvark into a dance-hall for one night only! Throw down to the dark side of queer tunes to celebrate Valentine's Day, however you do, with whomever!
Tickets $5 in advance, available for purchase at Aardvark Tailoring starting January 12, 2016 ($7 at the door)
A portion of proceeds from this event will be donated to PFLAG Canada's Windsor branch.
Drinks $5
Every advance ticket is entered to win door prizes from local merchants like The Walkerville Tavern, City Cycleriy, George & Alice's and Envy Boutique to name a few!
Location
Aardvark Tailoring & Custom Clothier
1380 Wyandotte Street East
Windsor, Ontario